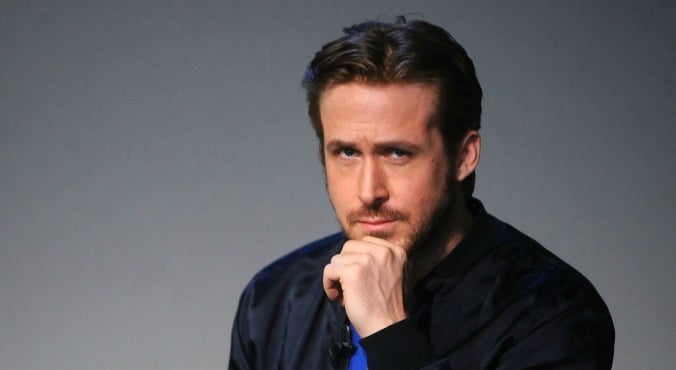 They say that blondes have more fun, but here at The Glow, we've noticed that blondes have more hair transformations. Especially if they're reside in Hollywood.
Living ray of sunshine, Kate Hudson, has finally chopped her trademark long, blonde hair into a modern lob. She revealed her new hairstyle on Instagram, pulling an emoji-like facial expression in the photo.
Kate Hudson
One can't expect anything less than extreme cuteness from this Hollywood royal.
The photo was taken while she was still in the hairdresser's chair, with wet and unstyled hair. Over the next few days, we will be watching her social media accounts like a hawk to see how Kate styles her new 'do.
The 36-year-old rarely makes beauty mistake, so I have my heat styler plugged in right now, ready to copy her every styling move.
Here's another on-trend hairstyle: the shag. (Post continues after gallery.)
Related: The 12 nineties hairstyles we all had. Even if we don't want to own up to it.  
Khloe Kardashian
Khloe Kardashian emerged from a Beverly Hills hair salon a few days ago with even blonder hair. She's taken a more gradual approach to lightening her hair, compared to her famous older sister (ahem, Kim Kardashian).
Khloe's hair is now a brighter, all-over blonde shade, which I will call Legally Blonde blonde. This new colour is a fresh update from her previous tortoiseshell look.
Related: "I want hair like Khloe!" Is this you? Then you need tortoiseshell hair.  
Of all the Kardashian manes, it's Khloe's that always captures my attention. Her hair is just so thick and shiny, and the colour is always multi-dimensional.
Related: 8 hair crimes you had no idea you were committing.
I was particularly entranced by her ever-blonder hair in Kourtney and Khloe Take The Hamptons. And, she has an enduring friendship with my shame-crush, Scott Disick, so that's always a reason for me to tune in. I can save him!
Jessie J
Jessie J went bang bang into the... hairdresser's and emerged with this Slurpee blue shade. I love how her hair is styled into razor-sharp straightness, because it perfectly offsets the alterna-babe blue.
Jessie J, who was last seen with jet black hair, captioned her new photo with, "Meet Ice." After The Glow conducted a thorough investigation (read: Instagram trawl) we have surmised that Jessie J gives herself a different name with each new hair colour.
A photo of her with platinum blonde hair, for example, was captioned "Pearl is coming out to play soon."
For all purposes, my name is now Onyx. Thank you very much.
Can't get enough of your love...I mean, hair transformations? Check out our bumper gallery...

The best celebrity hair transformations