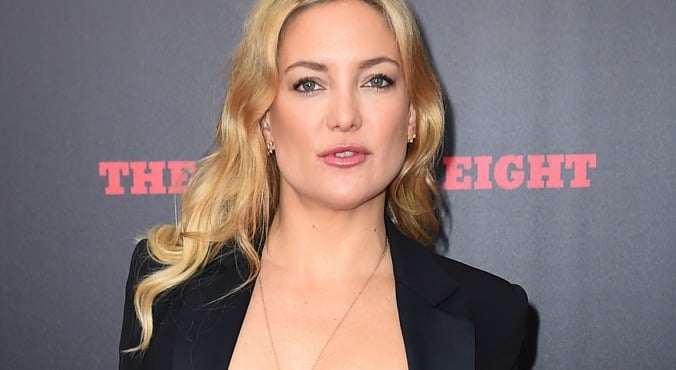 Image: Getty. 
There are haircuts you plan far in advance and mull over for a long time. And then there are haircuts you get on a whim. Kate Hudson just did the latter.
Chopping off approximately seven inches of luscious golden hair to be precise. On the night of the Golden Globes.
But while we may have regretted that mini fringe that took three seconds to decide on and eight months to grow out, we're betting Hudson is more than happy with her new tousled bob.
So much so that she's now taken it even shorter. Her long time hairdresser David Babaii shared this picture on Instagram.
Zing! What a refreshing chop - taking her long blonde locks higher and brighter.
She's pretty excited about the change too, telling Live! with Kelly and Michael: "I cut my hair! I was ready to cut my hair off. Why not? It'll grow back,"
Our thoughts exactly.
Watch: Mamamia co-founder, Mia, gets the Sliding Doors haircut.  (Post continues after video.)