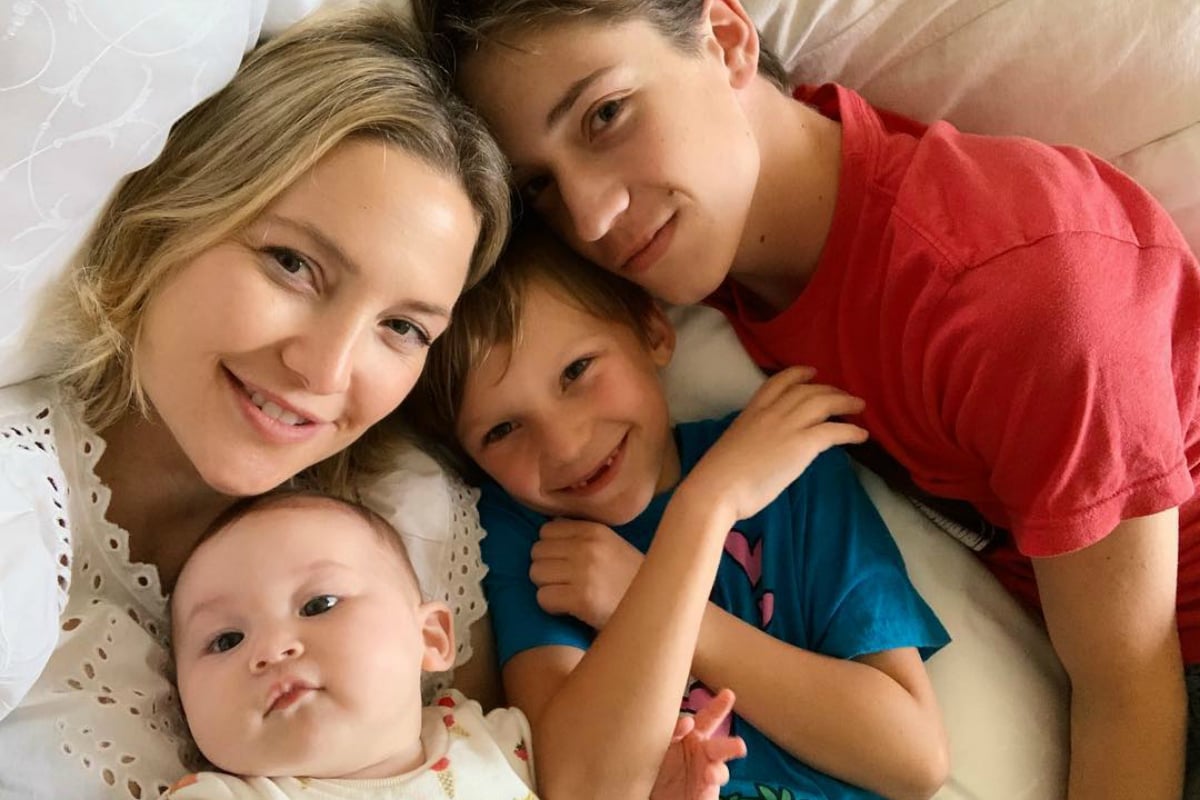 Kate Hudson has shared the first photo of her family of five, with her boyfriend Danny Fujikawa and their eight-month-old daughter Rani Rose and her two older children, Bingham Hawn, seven, and Ruder Russel, 15.
"My loves of my life," the actress said in the caption with a sunshine emoji, alongside a selfie of her smiling family.
 

View this post on Instagram

 
The rare photo of all of them together comes after the actress recently spoke about her experience of co-parenting in March this year.
Kate Hudson – who has three children from three different fathers – says her situation is "quite amazing".
The 40-year-old actress, who welcomed her third child into the world in October last year with boyfriend Danny, recently opened up in podcast Divorce Sucks! with Laura Wasserthis.
She explained that in her situation, the key to maintaining a healthy co-parenting relationship has come down to three points: communication, self-sufficiency and always putting the kids first.
"As much as I would say I don't recommend it to most, my situation is quite amazing," Hudson shared.
She elaborated: "When you get divorced, you're still in a relationship.
"It's just a different kind of relationship. You're going to have good days, you're going to have bad days, you're going to have good weeks, bad weeks."
Hudson has two children from previous relationships – Bingham with ex-fiance Matt Bellamy, and Ryder Russell, whose father is Chris Robson, her ex-husband.