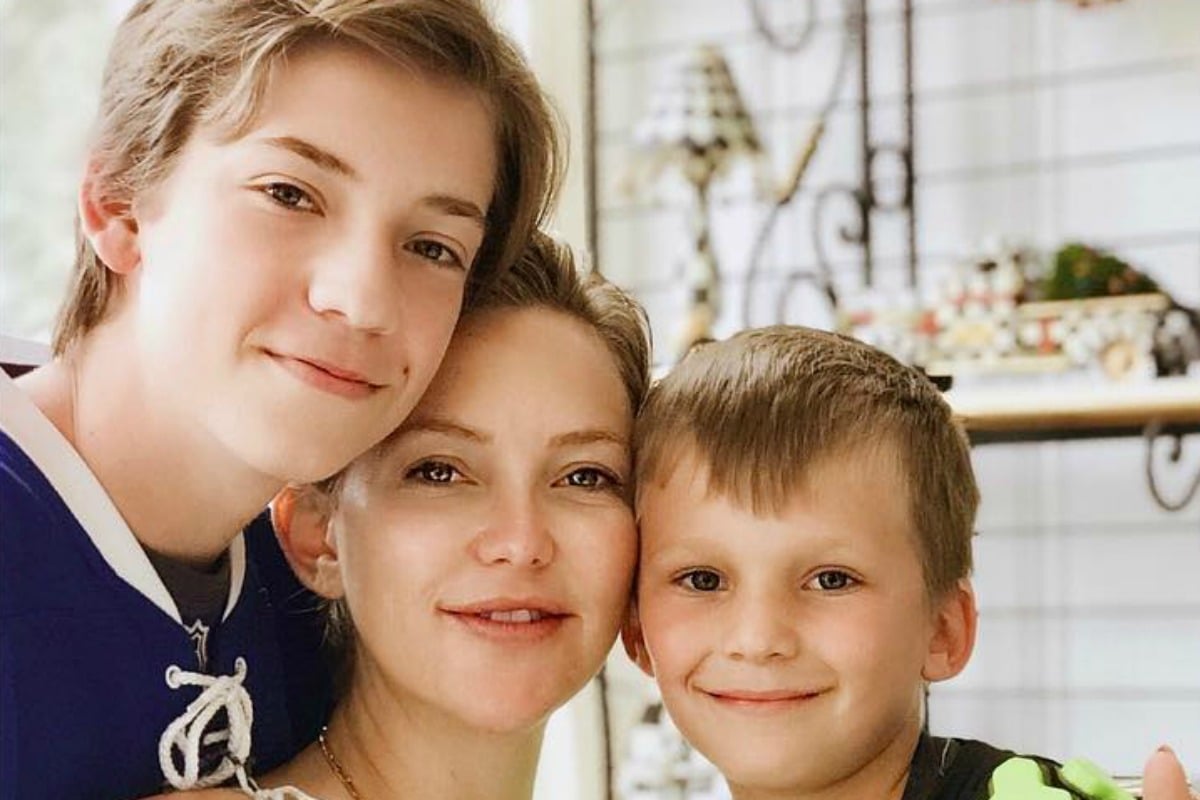 While many mums before her have opened up about the struggles of co-parenting, Kate Hudson – who has three children from three different fathers – says her situation is "quite amazing".
The 39-year-old actress, who just welcomed her third child into the world with boyfriend Danny Fujikawa, spoke about her co-parenting experiences in podcast Divorce Sucks! with Laura Wasserthis.
She explained that in her situation, the key to maintaining a healthy co-parenting relationship has come down to three points: communication, self-sufficiency and always putting the kids first.
"As much as I would say I don't recommend it to most, my situation is quite amazing," Hudson said.
She elaborated: "When you get divorced, you're still in a relationship.
"It's just a different kind of relationship. You're going to have good days, you're going to have bad days, you're going to have good weeks, bad weeks."
Hudson has two children from previous relationships – seven-year-old Bingham with ex-fiance Matt Bellamy, and 15-year-old Ryder Russell, whose father is Chris Robson, her ex-husband. In early October 2018, Hudson gave birth to a baby girl, Rani Rose.
 

View this post on Instagram

 
Speaking on the podcast, she said she's learnt how to deal with divorce and relationship breakdowns where children are involved from her mother, Goldie Hawn, with whom she's famously close.
Hawn split from Hudson's father Bill Hudson in 1982, and has been with Kurt Russell since 1983.
"I think the one thing that I learned from my mum is that no matter what you're feeling… when I see my friends talking sh*t about their ex-spouses in front of their kids, I get so upset because they don't recognise how much that affects their child and how resentful their child will become of them," she explained, adding, "I never heard a bad word about my father."
"Kids are not only incredibly intelligent, but eventually they can make their mind up themselves," Hudson continued. "They will see with their own eyes whatever needs to be seen and they need to come to that on their own terms. It's not our place to tell them how to feel about the other parents. I think that's so important."
However, Hudson acknowledged that the fact that she is financially comfortable on her own, and does not require any assistance from her partner or ex-partners, makes things much easier.