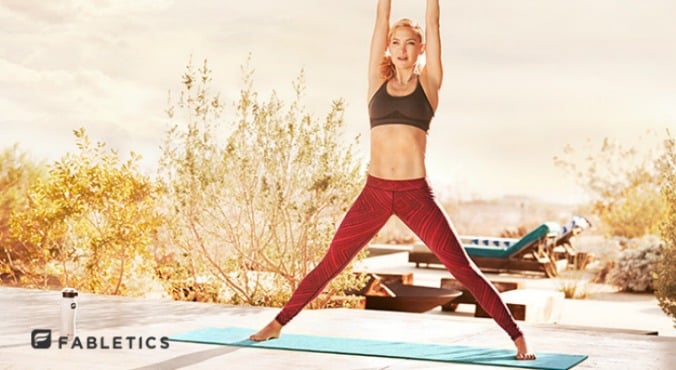 Image: Fabletics 
So you want to know Kate Hudson's secret for looking so glowy and fit all the time, hmm? Don't we all.
Being an A-list Hollywood actress, Kate probably has access to all kinds of ridiculously pricey, legally dubious supplements that help her stay in shape. She probably also has a gold-plated treadmill that has extra fat-burning properties, and a PT who styles her hair while massaging away any bumps in her silhouette. Right?
Surely Kate has a secret. She's a Famous Person. They're not like us. We have Normal Person incomes and memberships at sweaty, smelly gyms.