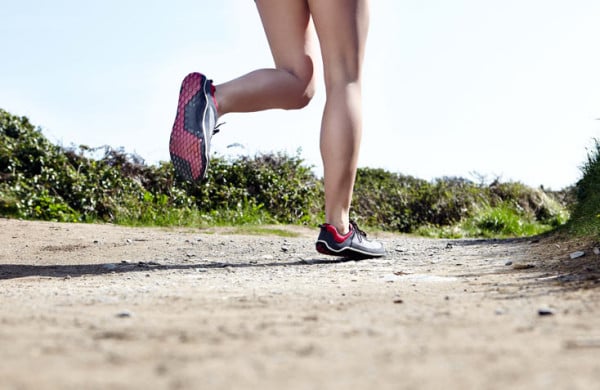 Were you, like me glued to the news on the weekend?
We heard that the Duchess of Cambridge had gone into labour and we settled in for what we thought would be the long wait until we found out – Prince or Princess. I imagined we had days ahead – or at the very least 24 hours – to analyse and speculate on what was going to come out from behind those doors of the Lindo wing.
But things in royal circles work fast and Australians woke up on Sunday morning to live photos of the newest Princess and real live footage of the Duchess hot footing it out of hospital.
After ten hours. Outta there. Home.
And weren't we outraged?
Only a few hours and the Duchess has left the hospital.
Is this safe?
From twitter to breakfast TV, right across the world the analysis went something like this:
Royal baby. It's a girl. Wow isn't she cute. How good does Kate look? What is she thinking leaving hospital so soon? That is unheard of. She SHOULD have stayed longer.
Midwives and obstetricians entered the debate. Mums on Facebook told tales of popping one out and heading home to hang up the washing still wet in the machine. Women discussed how she would be coping, and whether this was just an option for a royal. Surely SHE had help that none of us did.
Others cried out that it was irresponsible and that the Duchess was a bad role model.
The reality is that all women, and all births are individual. Choice, appropriateness and safety are the main criteria for a decision based around an early discharge.
What this comes down to again is that it is her body. Her baby. Her business.
For me, with my second and third babies I couldn't wait to get out of hospital and planned to leave the moment I could. My plans - which raised many eyebrows amongst friends - were stymied when both my babies were jaundice. Medical advice saw me stay.
Had I been advised it was safe, I would have donned my trackies and ugh boots and been out of there as soon as I could pack up the maternity pads.
Most women I expressed this urge to stared at me in horror.
Why rush to get out?
It was an overwhelming desire I had to be back with my other children and my awareness that they needed me as well.
Other women have said they elected for an early discharge because they felt they could cope at home. "I wasn't sick," said one, "I had a baby... Hospital is for sick people."
One of the voices in the chorus of discomfort about the Duchess' early discharge has been the Australian Medical Association Obstetrics and Gynaecology spokesman Gino Pecoraro.
He told News Limited the practise contains risks to the mother's well being and the baby's welfare.
"There are some studies showing that early hospital discharge is one of the factors in breastfeeding not continuing long-term, and it has been linked to an increased risk of post-natal depression."