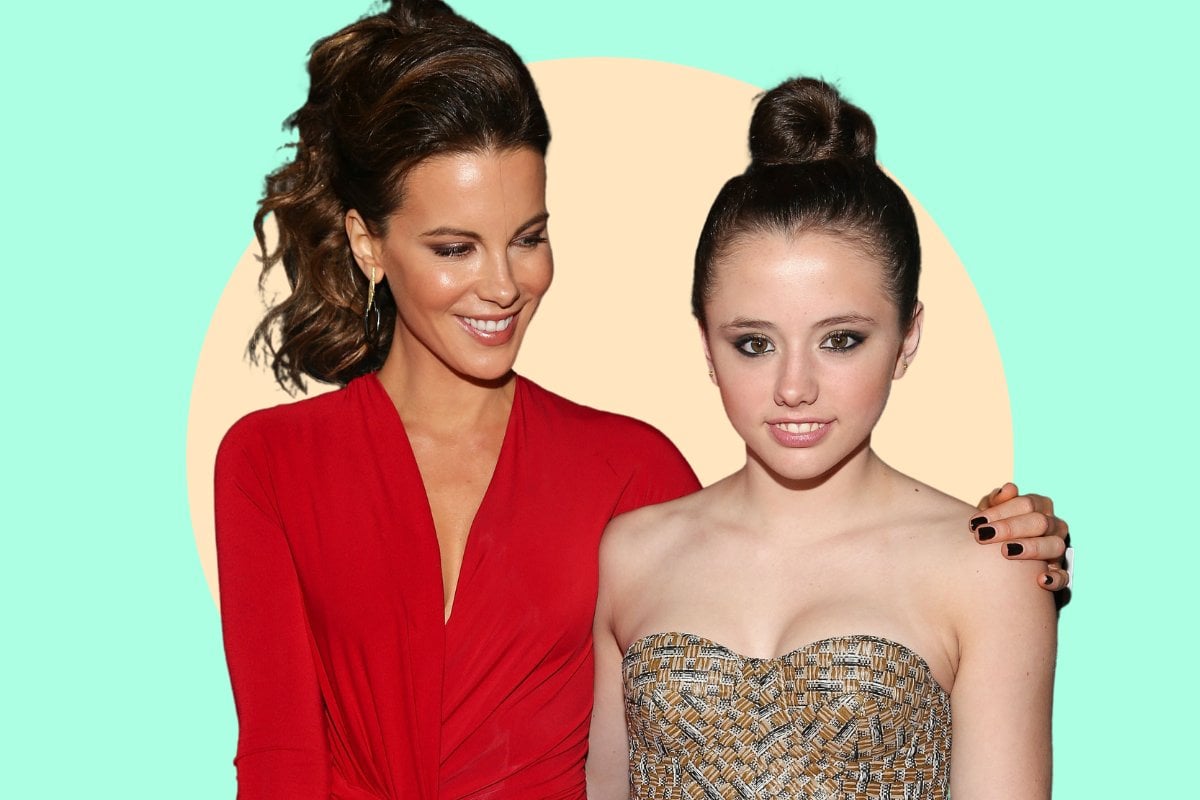 When Kate Beckinsale is asked how motherhood changed her life, her answer is usually the same. 
"It has made me emotionally raw in many situations," the actor previously told Parade.
"You heart is beating outside your body when you have a baby."
Side note: The things that you never say in 2021. Post continues below.
The actor, who is best known for her roles in Underworld, Vacancy, and Van Helsing, had her daughter, Lily Sheen, when she was 26 years old.
But for the last two years, Beckinsale hasn't seen her daughter.
"I haven't seen my daughter for two years because of everything. Also, I went to Canada working and she couldn't come see me," Beckinsale shared on Live With Kelly And Ryan.
"Two years of not seeing your child is, to me, the most preposterous thought, it is ridiculous."
In the last two years, the pair have stayed in touch over FaceTime.
"Thank goodness for FaceTime and all that, but we're both panicking that we'll look really old to each other," Beckinsale shared.
"My daughter is 22 but looks eight! So she's like, 'I'm just worried that you're going to think I look old' but I'm going to look old."