Oh, hi there, weekend pals. Do I have a weird story for you.
SO. I'm sure we don't need to run over every little detail of what's been happening with Channel Nine's Today Show this week, right? (If you're not across that – and no judgement, I mean… you must have been away in like Peru or something – read here.)
We're all caught up now? Cool. So I guess we could describe the whole Today Show situation as 'calamitous'. There are media reports flying left, right and centre. Barbs exchanged via articles and tweets and, at this rate, probably even carrier pigeons. It's messy.
Given it's now the weekend, you'd be forgiven for thinking the storm's dust had settled; that the respective players had packed their bags and called time on what has been a saddening and just all-round confusing debacle. You probably made yourself a tea and took a deep breath and said "thank jesus bloody christ that's over." (Same.)
Oh, how wrong we all were.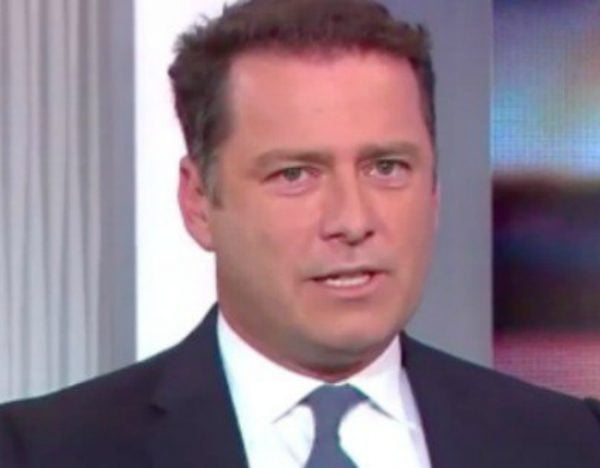 Because today, sweet reader friends, on our SACRED SATURDAY, another rumoured development broke into the press: Ahem, that Karl Stefanovic "wants out" of the morning breakfast program too, but cannot escape because he's being held "hostage".
Oh... my.
"Karl has been begging to get off there forever and surprise, surprise, the joint has imploded because they never listened to this bloke," the Daily Telegraph claims a Channel Nine executive told them.
"They haven't let him off and he's been like a hostage."
Well that's just a bit... dramatic... don't you think?
Wild hyperbole aside, Stefanovic is rumoured to be after a move to prime time television, far far away from the 3am wakeup calls he's endured for the last decade. Actually, there are murmurs he's been pressing hard for this for a long time.
Now, the ~mysterious executive~ claims, he so desperately wants OUT of Today, but his bloomin' bosses won't let him. The only likely scenario in which Stefanovic will get his way, they say, is if there are shuffles in the prime time current affairs lineups.
"There is a strong possibility that Tracy moves from A Current Affair either to call it a day or to do special features on 60 Minutes and that way Karl goes in to ACA and it leaves a clean slate for the morning," the source told the publication.
Listen: Mia Freedman on Lisa leaving TODAY. (Post continues...)
So, it appears, there's a small chance Channel Nine might be looking for not one but two hosts to replace on the Today Show.
The role of female co-host is picked to be journalist Georgie Gardner, who worked on the program between 2006 and 2014.
As for the rumours about Stefanovic's role? Well, often when there's smoke, there's fire. But we'll just have to wait and see.
(I think we can all rest assured this isn't a case for the NSW Police, though.)