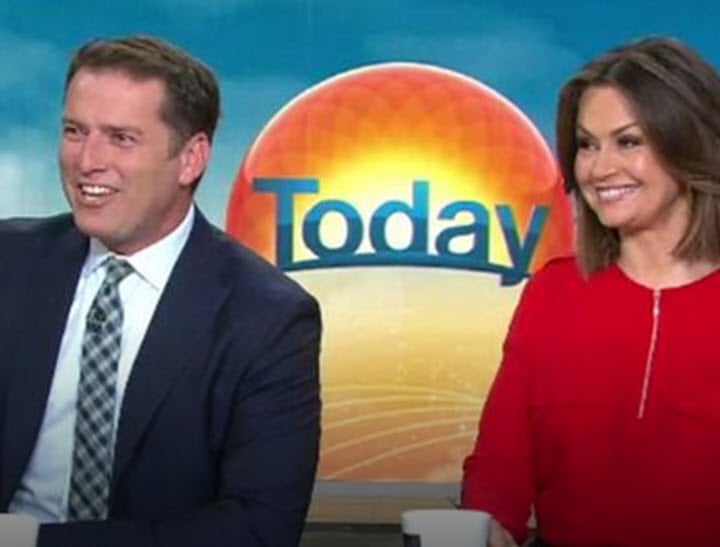 Karl Stefanovic is quite the prankster.
A quick google search of "Karl Stefanovic pranks" confirms as much, and today the target of his boyish high jinks was his co-host, Lisa Wilkinson.
She fell victim to the tried-and-tested Stefanovic autocue gag, which he's previously tried out on Roz Kelly to great effect.
Watch what happened here. Post continues after video…
Wilkinson was reading news from an autocue, as she is wont to do, which this morning involved a piece about Prince Charles and Camilla's upcoming Australian tour.
"Charles and Camilla are coming down under to sign up for the republican movement," she read, before Stefanovic's giggles alerted her to the words she'd just said.
That's ridiculous! Charles is a prince! As if he'd be a part of the republican movement! Oh, the hilarity that ensued!
Of course, it's extra funny because Wilkinson's husband Peter red bandanna Fitzsimons is the head of the Australian Republican movement.