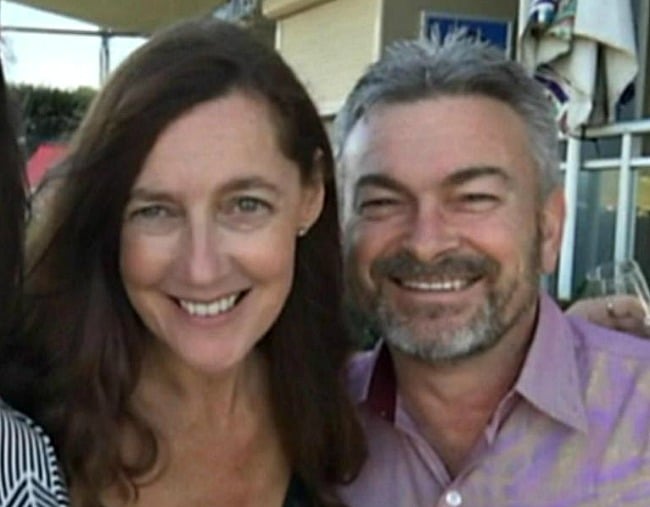 On April 18 2019, Borce Ristevski was sentenced to nine years in prison for the death of Karen Ristevski.
The stepson of slain Melbourne mum Karen Ristevski dodged police for months because he did not want to give evidence at his father's committal hearing, a court has been told.
Anthony Rickard, 34, was arrested at a Diggers Rest property about 12.20am on Sunday on outstanding warrants including a failing to answer bail charge.
He appeared in Melbourne Magistrates Court on Sunday in a blue T-shirt emblazoned with the word "rogue" and was denied bail.
The court was told Rickard is a witness in the death of his stepmother Ms Ristevski and police had been attempting since May to serve him a witness summons for the case.
His father Borce Ristevski, 54, is fighting a charge of murdering his wife in June 2016 and a committal hearing to see whether the case goes to trial starts on Monday.
Police allege Rickard agreed to meet with Missing Persons Squad officers on July 13 but never appeared and did not return calls or texts from officers.
Later that night an unlicensed Rickard was seen driving erratically to avoid a marked police vehicle and he was not stopped because of his behaviour.
When police tried making contact again the next day, July 14, Rickard "replied with profanity and stated he was not going to hand himself in and not give evidence at court" a police prosecutor told the court.
He was arrested in a midnight raid on a home belonging to a woman and her 14-year-old daughter.
Watch: Karen's husband, Borce Ristevski was charged with the murder last year.