The Kardashians are the most successful and highest earning reality stars to ever walk the earth, and they've been a part of our lives (whether we like it our not) for over a decade.
What started as a show about 'keeping up' with the Kardashian family has since become a television juggernaut, spawning nine spin-off series and allowing the family to flex their money-making muscles in all areas of business.
Hardly a day goes by without some sort of Kardashian news: a pregnancy announcement (or three), an app launch or the reveal of a brand new makeup line.
So with their fingers in so many different pies, it's fair to ask: exactly how much are the Kardashians earning?
Thanks to TIME, the figures have been crunched.
Here's how much the Kardashian Jenner sisters are worth, from least to most.
Kendall Jenner – AU$22.9 million
At just 21 years old, Kendall Jenner is already the third-highest paid model in the world. She arguably led the way for fashion's new pack of 'It Girls' who also happen to be the offspring of some very famous faces.
Thanks to her ongoing modelling work, her role as the face of Estée Lauder and a line of clothing and books with younger sister Kylie, Kendall's net worth is estimated to be around AU$22.9 million.
Kourtney Kardashian – AU$44.6 million
The oldest Kardashian sister earns most of her money through the show – of which she is also executive producer – and is estimated to be worth around AU$44.6 million.
The 38-year-old also runs the Dash clothing stores with sisters Khloe and Kim and earns extra money through sponsored social media posts. Tough life, right?
Khloe Kardashian – AU$51 million
The youngest sister with the Kardashian surname – and the one most recently rumoured to be expecting a baby – is worth AU$51 million thanks to a string of successful spin-off shows.
33-year-old Khloe released a book, Strong Looks Better Naked and a subsequent TV show (Revenge Body) last year, owns her own denim and jeans company, Good American, and also serves as an ambassador for a number of clothing brands.
Kylie Jenner – AU$63.7 million
The youngest member of the Kardashian/Jenner family, Kylie was also the youngest celebrity on this year's Forbes list, with a net worth of around AU$63.7 million.
Do we need to remind you that Kylie is just 20 years old?
Kylie is the creator of the fast-selling Kylie Cosmetics range, which has made a staggering AU$535 million in the two years since its launch.
Kylie – who is reportedly expecting her first child with rapper Travis Scott – also has a clothing deal with sports brand Puma.
Kris Jenner – AU$76.5 million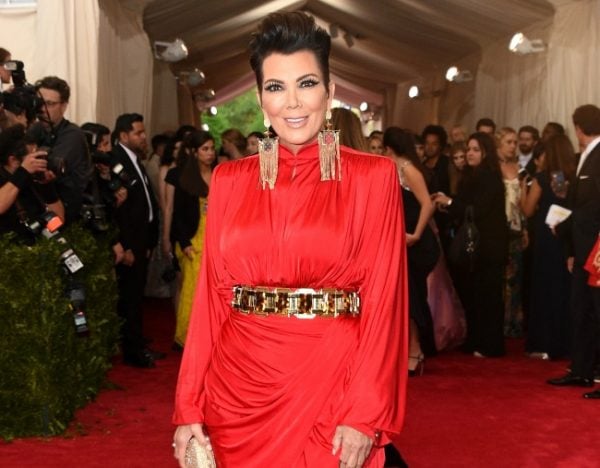 She may not technically be a Kardashian sister, but Kris Jenner is without a doubt the mastermind behind the whole Kardashian enterprise (do we need to mention the fact that no less than three Kardashians are expecting at the exact same time?)
LISTEN: Three Kardashian babies are on their way. And the timing is very convenient.
As well as making money by appearing on the show, Kris also acts as the manager (or 'momager') for all of her children, and gets a small percentage of whatever they earn.
Kim Kardashian - AU$223 million
As a single unit, the Kardashian Klan is worth $156 million. But on her own, 36-year-old Kim is worth an eye-watering AU$233 million.
A best-selling emoji app, a mobile game that offers in-app purchased, a book dedicated entirely to her selfies and a children's clothing line with her husband Kanye West have certainly helped Kim go above and beyond her other family members.
Kim also launched her own beauty line earlier this year, with products selling out in under three hours when they were made available online.