If you weren't already hating your Monday, it's about to get worse.
The folks at online clothing brand Missy Empire have (for some reason) created a calculator that tells you exactly how long it takes each of the Kardashians to earn your annual salary.
Unless you're also a multi-millionaire, it's depressing but HIGHLY addictive.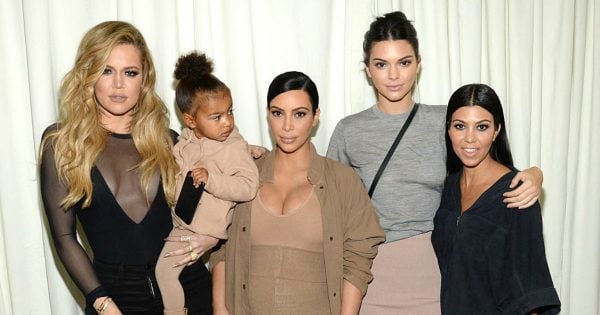 Like the fact that by the time you reach the end of this sentence, Kim Kardashian has made herself $42. As the highest earning member of the Kardashian Klan - about AU$66 million a year thanks to her businesses and endorsements - it takes Kim less than eight hours to earn the average Australian annual salary. Yes, that's literally $60,000 in a day's work.
By contrast, it takes Kylie and Kendall Jenner, the second and third most successful Kardashians on AU$23 and $22 million a year respectively, almost 24 hours to earn the same.
They must be exhausted.
Listen: More Kardashian talk. Post continues after audio.

The calculator is simple to use - just type your annual salary (or any chosen figure) into the search bar with no commas, spaces or units and press enter.
It will then tell you how long it takes Kim, Kylie, Kendall, Khloe, Kris or Kourtney to earn that much, how much they've earned since you clicked on the site as well as a breakdown of how much they all earn per year, day, hour and minute. Just a reminder - the options are British pounds or US dollars so be sure to convert your figure before inputting.
In the time it's taken me to write this article, Kardashian-West has added over $2,800 to her bank account.
Now, who said data wasn't fun?
You can try the calculator here.