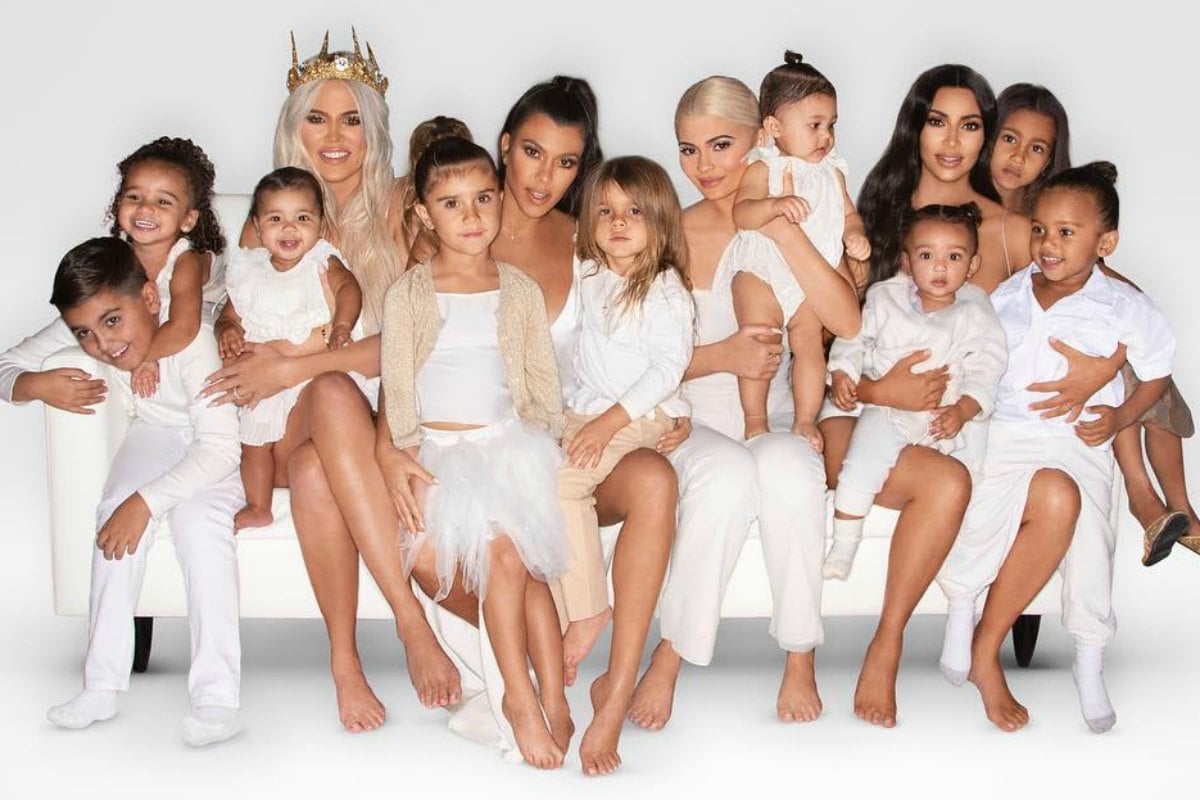 Following annual tradition, the Kardashian family Christmas card finally dropped on Christmas Eve.
This year's photo featured an all-white, minimal theme, however as can be expected, the picture still attracted its fair share of controversy.
Missing in action were siblings Rob Kardashian and Kendall Jenner, but there is another pressing concern we need to talk about.
The (possible) photoshopping.
Fans immediately noticed that Khloe and Kylie's feet look eerily identical, leading to the current Twitter theory that Khloe's feet have been photoshopped onto Kylie's.
It's a little bit odd, but upon (very) close inspection, we can see why.