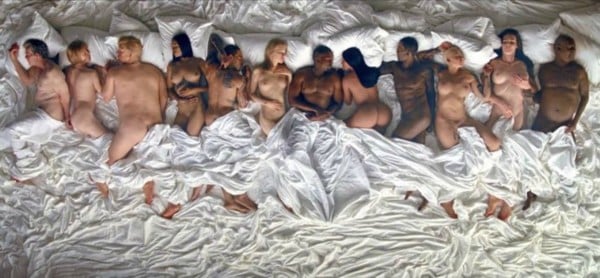 A few days ago, I would have said that the only shocking thing about Kanye West was not seeing his face, family and opinions splashed across my social media feed on an hourly basis.
The I-am-God-bow-before-me-outrageous comments and quips had pretty much run their course, which is why Kanye seemed so desperate to make the world gasp with his latest music offering.
And gasp, we did.
The music video in question, for the tune Famous, at first seemed like a grab for media attention, clickbait, a way for a song that could have flown under the radar to secure endless headlines.
It's a tale as old as time, celebrity + nudity = public interest.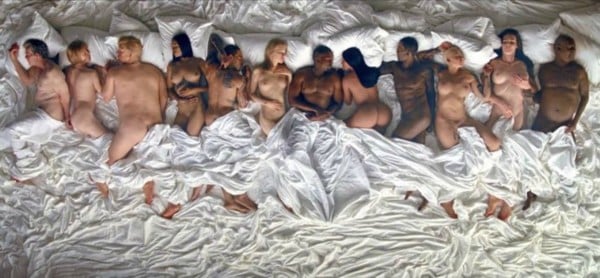 As the camera pans over the supposedly sleeping bodies, their identities are revealed as George W. Bush, Donald Trump, Anna Wintour, Rihanna, Chris Brown, Taylor Swift, Kanye West, Kim Kardashian West, Ray J, Amber Rose, Caitlyn Jenner and Bill Cosby.
All sans clothes.
The real celebrities in question have not been captured on film, of course. Not that it matters. It's their public personas that matter, the carefully curated corners of the pop culture worlds they represent. You could put those faces on anyone and they would matter, which is exactly what Kanye has done.
The hidden genius of this Kanye West offering is less about the naked celebs and more about who has been chosen to to lie next to Yeezy.