Two teenage girls have described the horrific moment they discovered a 10-year-old boy had been killed while riding a popular Kansas City water park ride.
"I saw his broken neck and him sliding down the slide leaving a blood trail,' they told CNN.
Caleb Thomas Schwab was killed on Sunday at the Schlitterbahn water park in Kansas City while riding on the Verruckt water slide.
It is believed that the accident occurred when his safety harness became loose.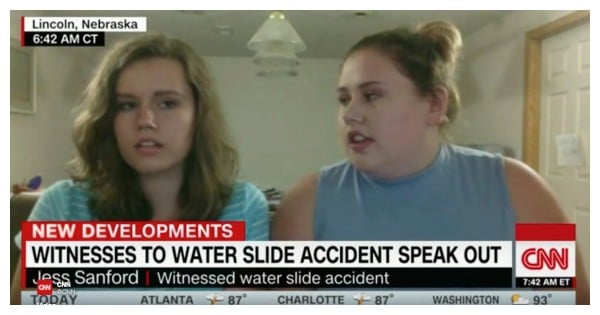 Melanie Gocke (left) and Jess Sanford (right) talk about the moment they realised Caleb Schwab had been killed. Source: CNN.