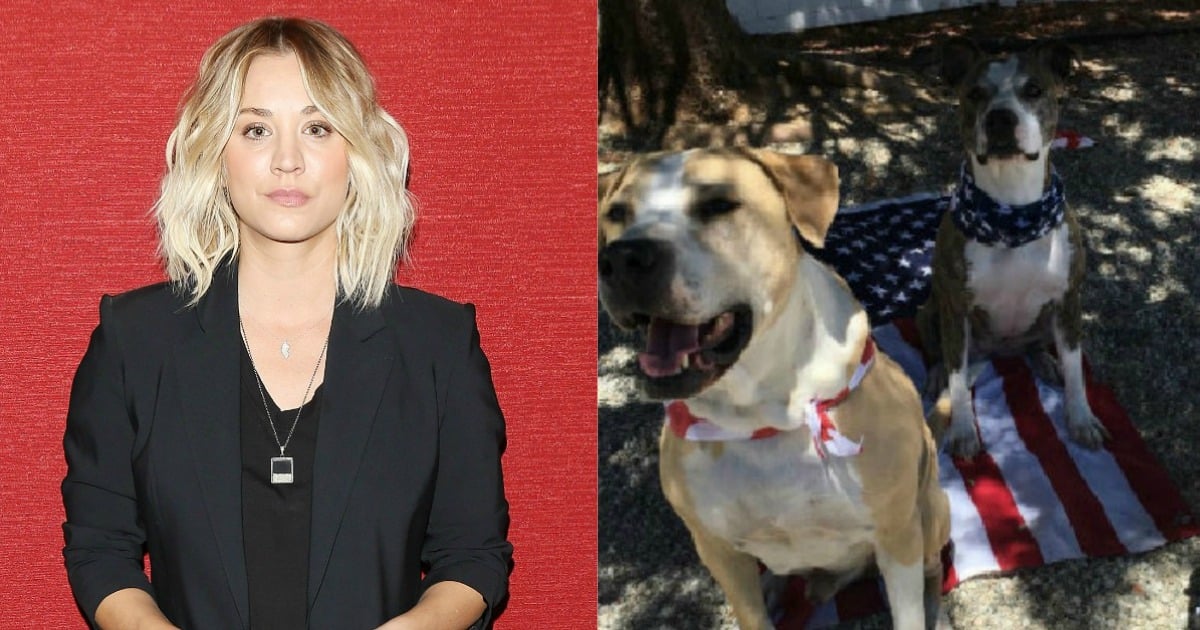 It was meant to be an innocent photo celebrating Independence Day. But soon after posting it, The Big Bang Theory actress Kaley Cuoco found herself in hot water with her fans.
Kaley posted a cute picture of her pups, thanking her dog-sitter for taking care of them while she was out of town celebrating.
"Thank you @the_pet_handler for taking care of the squad while im out of town! 4th of July pups!!!!!!! (sic)" she captioned the snap.
But fans were quick to slam the photograph as disrespectful, due to the fact her dogs were sitting on an American flag that had been placed on the ground.