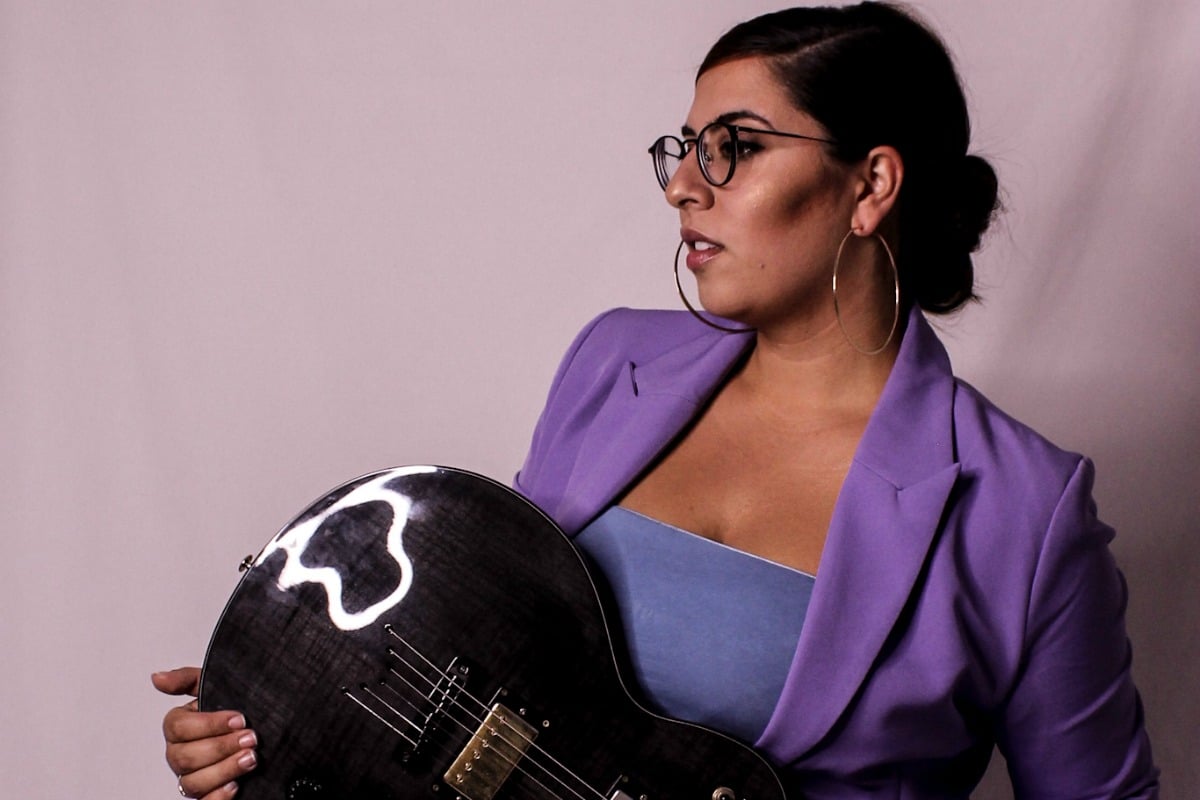 "I want to be the role model for the Australian women who aren't a size eight, or the women with brown skin, the women who speak another language at home, the women who aren't 'magazine beautiful', but are beautiful because they are authentically themselves."
Justine Eltakchi is a Sydney-based songwriter, singer and producer. She's written for the likes of Australian Idol contestant Paulini, country singer Caitlyn Shadbolt and pop singer Brittany Maggs and for the past five years, she's worked as a full-time performer, singing up to seven times a week.
Over the past six years, Justine has auditioned for every single Australian reality show. From Australian Idol to X Factor and even The Voice, the performer has auditioned multiple times, often making it to the second or third round of the initial audition process.
But every single time, she's been rejected.
Side note – These women are absolutely owning summer. Post continues after video.
It's a common theme which Justine puts down to something that has plagued her ever since she's been in the music industry – she doesn't fit the mould.
From being told to lose weight to countless record labels passing her over, being rejected by Australia's circuit of music reality TV shows is just another dot-point in a long list of injustices Justine has faced throughout her career.
"Although I grew up seeing a beautiful, mixed-race, curvy woman in the mirror, the Australian market has never seen me as someone an audience could resonate with," the singer-songwriter told Mamamia.
"There have been endless knocks to my self-worth and much of my career has been spent wishing I looked different," she added.
"But I don't think young people actually want a boxed in stereotype, and the fact that reality shows are failing and being cut is ultimately proof of this."