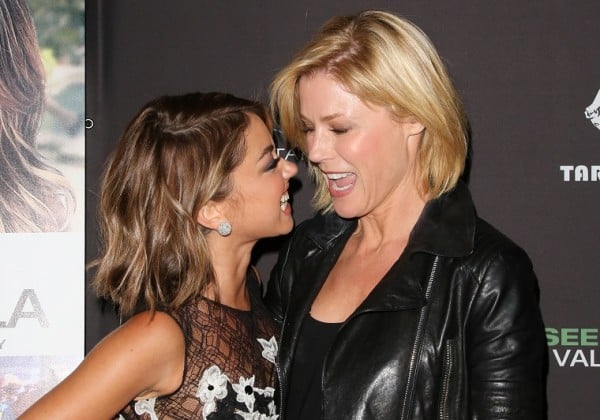 Julie Bowen talks about what it's like to raise three boys.
You probably know her as Claire Dunphy. Wife to the hilarious Phil Dunphy, with his cracking one liners. And mum to three teenagers who all seem a little bit messed up in their own way.
But Modern Family star Julie Bowen's life isn't too different to Claire's.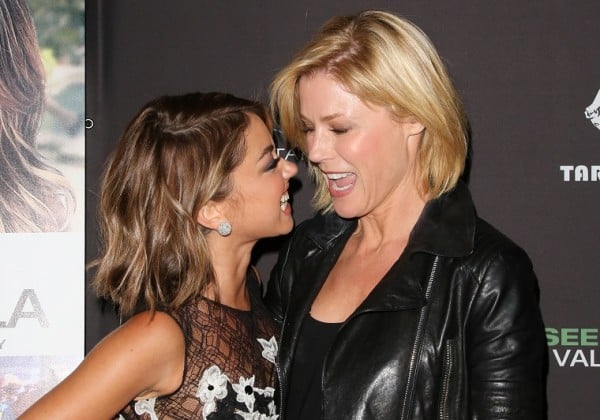 The 45-year-old actress spoke to People about what it's like raising three boys under the age of eight with her husband Scott Phillips, 43.
Bowen's kids are Oliver, 8, and twins John and Gus, 6. She is grateful to be past the toddler stage, saying some things are easier, like the ability to leave all three in a room to play while she makes dinner.
However...she's in that part of parenting that all parents dread.
The blackmail stage.
"When I have to go to an event or go to work or out to dinner, I get a whole lot of blow back. Barring the door. Weeping in the driveway. Demanding candy (lollies), 'I will never stop crying if I don't get candy'."
Watch the Modern Family cast answer questions from their fans. Post continues after the video:
She goes on to talk about her three kids, saying Oliver and one of her twins Gus are very similar. While John is very, very different.