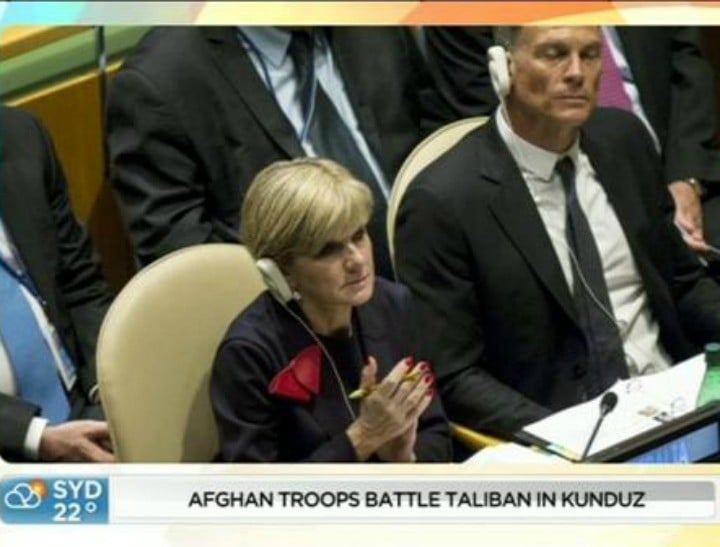 Tanya Plibersek has called it an "odd look".
For Julie Bishop, it was Take Your Boyfriend To Work Day.
And let's face it, if we had a job like Julie Bishop's, and a boyfriend like David Panton, we might be tempted to make every day TYBTWD.
Well, maybe not every day. Maybe not the day when you have to walk into your boss's office and tell him he's getting fired. That would be an awkward conversation. For everyone. But certainly, definitely on the days when you get to go and sit on the UN General Assembly in New York City, and THE POPE is speaking. Because, let's face it, he can't be shopping and sightseeing all day, every day. We bet the property developer has been up and down the Empire State a few times.
Mind you, Mr Panton looks here a little like he might rather be shopping at Saks: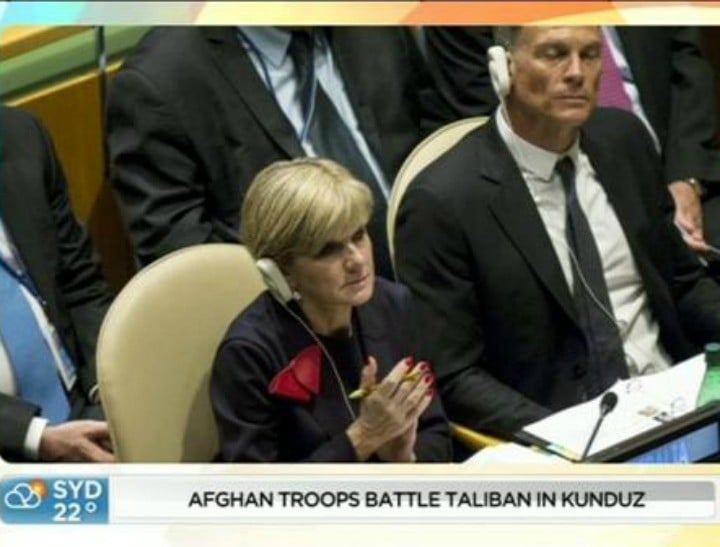 So the Foreign Minister took her partner to work with her, and now she's getting thrown a lot of shade. Not least from the Opposition, whose junior spokesman for Foreign Affairs Matt Thistlethwaite, told the Daily Telegraph:
"I've never seen anything like this before.

"Ms Bishop says she regularly asks 'friends and constituents' to sit next to her at the United Nations. Who are they and how do they qualify for this?

"Is it more important for the Minister's friends to sit at the UN than Australia's Ambassador and Permanent Representative to the United Nations?"
Even Tanya Plibersek called it an "odd look" for Panton to be at the table.
Labor, you see, haven't forgotten that Ms Bishop was less than kind when a former Foreign Minister, Bob Carr, took his wife with him on a trip to the UN.