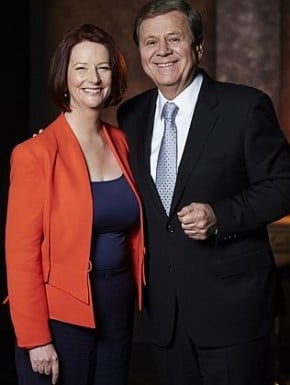 Julia has spoken.
And the former Prime Minister's interview tonight with Ray Martin is what everyone will be talking about in the morning.
The Channel Nine interview took over three hours to film, and the former Prime Minister opened up about everything from what she misses most (and least) about the leadership role, to her views on marriage equality, to her walks with Reuben the dog.
But there were seven moments — including Julia's confession that she cried when trust broke down between herself and Kevin Rudd and her revelations she practiced boxing in The Lodge — that really stayed with us.
Here are the key quotes you need to know about:
1. She says she cried when she realised Kevin Rudd didn't trust her any more.
"I'd felt like I'd done everything I possibly could to help and support and prop Kevin up and there had already, in the days before, been some signs that now I was being viewed with suspicion. And I just cried because I felt it was just so unfair."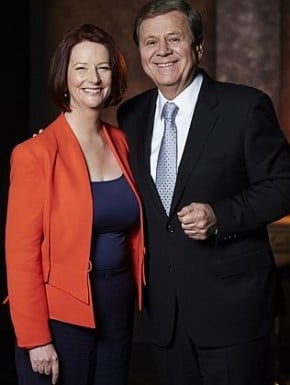 2. She admits she made lots of mistakes, but ultimately had no choice but to get rid of Rudd.
"I asked Kevin for a ballot. By the time I got back to my office it was filling with supporters and that I'd have to say just had the sense of kind of, you know, almost uprising about it. People wanted change…
"For me, it was all explicable how I'd ended up there.
"(W)e'd done a pretty good job, I think, shielding from public view some of the issues about the functioning of the government in its last few months, some of the issues about the way in which Kevin was approaching the Prime Ministership at that time. And so when I became Prime Minister people would've been going, 'why?'"