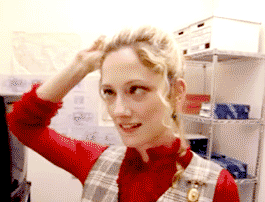 She's what you'd call a serial supporting actress.
When you think of her, the phrase "always a bridesmaid" comes to mind.
She's made an entire career out of playing the "best friend".
You've probably seen a dozen of her performances — but, chances are, you don't know her name.
This week she celebrated 40th birthday — and we'll be damned if we let another year go by without adequate praise for this icon of our generation.
In celebration of her birth, we have decided to give our BFF the party tribute post she deserves.
Ladies and gents: the career-defining moments of the one-and-only JUDY GREER.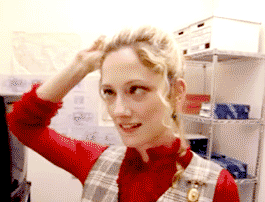 Jawbreaker
Greer played Fern — the nerd-turned-hot bitch enemy of "satan-in-heels" Courtney (played by Rose McGowan).
The plot: Three "mean girls" kill their friend in a botched prank, and Judy Greer blackmails them into making her popular. In short: pure brilliance.