WARNING: This article deals with an account of rape/sexual assault and may be triggering for some readers.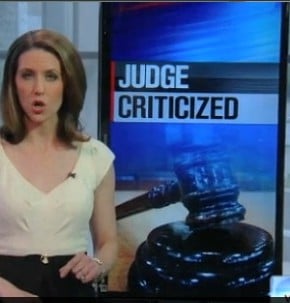 "She kept saying, 'No & stop' but I just didn't stop."
"After the attack, she told me, 'Oh God, why did you do this?' I couldn't even answer. I just said sorry numerous times because I just couldn't believe I did that."
He raped a 14-year-old girl.
He admitted it.
So why has a judge sentenced him to just five years' probation?
Because the judge says the victim "wasn't the victim she claimed to be".
The judge says the victim "wasn't a virgin".
Texas judge Jeanine Howard is receiving worldwide criticism for her sentence of just five years' probation for a confessed rapist.
According to CBS News, 20-year-old Sir Young was sentenced on Friday as part of a plea deal for raping a 14-year-old girl on their high school campus when he was 18.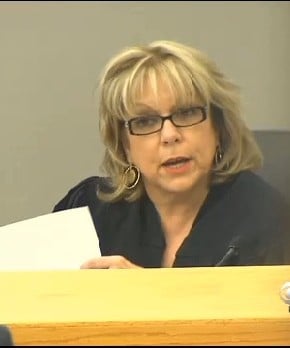 He had faced a maximum of 20 years in prison.
Instead, as part of the probation, he will serve just 45 days – bizarrely serving two days behind bars each year beginning on October 4, the day the rape was committed.
State District judge Jeanine Howard justified the light sentence saying, "He is not your typical sex offender."
The judge went on to say that her decision was based on several factors, including medical records, which she says show the 14-year-old girl had given birth to a baby prior to the sexual assault.
However, the girl's mother said on Friday that her daughter has never been pregnant and she was "livid" over the judge's comments, reports The Dallas Morning News.
The victim's mother said that it's obvious the judge didn't want to ruin Young's life.
"But what about my daughter's life?" she said.
The victim spoke to CBS news anonymously saying, "To me, this sends the message that, basically, you can come forward as you're supposed to and tell the truth and say what happened to you and nothing's going to happen."
Young's sentencing states that, unlike most sex offenders, he does not have to avoid children, attend sex offender treatment, be evaluated or refrain from watching pornography. Once he completes his probation, the conviction could be wiped from his record completely. Victim's advocates and legal experts are outraged.
"What it boils down to, is, did she say 'no' this time… and if she said 'no' this time, it's a sexual assault. It's rape," said Prosecutor Andrea Moseley.
According to the rapist's own statement, he forcibly sexually assaulted the girl:
"She kept saying 'no' & 'stop' but I just didn't stop. Even when I put my penis in she would say 'no' & 'stop'," Young wrote. "I went to go get some tissue because she had started bleeding. I thought I had stolen her virginity or hurt her or something."
Part of his sentence is that Sir Young must work 250 hours of community service at a rape crisis centre where volunteers work directly with victims.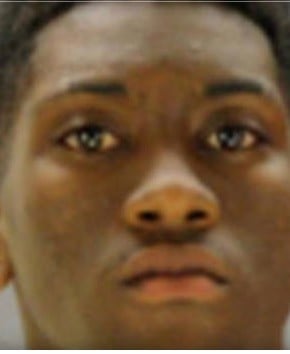 The centre, Dallas Area Rape Crisis Centre, is astounded that a convicted rapist will be working directly with rape victims.
"It flies in the face of logic. First of all, in that you would ask someone to do their community supervision for the population that has been directly affected by the exact crime. That's like saying a paedophile should do their community supervision helping at a pre-school," executive director Bobbie Villareal told CBS.
CBS News' Crimesider spoke to Scott Berkowitz, president and founder of the Rape, Abuse and Incest National Network.
He too was shocked. "It's incredibly hard to get sexual assault survivors to report in the first place and when they see sentences like this, it's just more discouragement."
The sentence is now being appealed.

UPDATE: Studio 10 debate on sentence.
This morning breakfast news show Studio 10 discussed judge Jeanine Howard's sentencing and a heated discussion broke out.
Gretel Killeen, Em Rusciano and Jessica Rowe became involved in a debate about whether the sentencing was appropriate.
Comedian and regular Mamamia contributor Em Rusciano was outraged that the victim had been labelled "promiscuous" by the judge, saying, "There is nothing a woman can do that invites rape. Nothing."
Journalist and author Gretel Killeen was careful to say that she wasn't taking sides but thought that there might have been more information about the case that the public wasn't privy to.
You can watch the discussion here:
Who do you agree with?