1.Today, Elyse and Josh just made more money than they ever did at The Block auction.
The Block winners Elyse and Josh have sold their second house in almost as many weeks, putting their own Coburg home on the market on Saturday afternoon.
According to realestate.com.au, the the couple "skyrocketed" past their reserve, with the house selling for $1.631 million. It was a cool $81,000 past their the reserve.
The news outlet reports when the couple bought the home in 2014, they paid $600,000 – nearly tripling the house's value. Late last month, the couple walked away with more than $500,000 at auction when their Elsternwick property for the Block went under the hammer.
We, um, know whose $houting the drinks this weekend. And every weekend.
2. The bizarre feud between Em Rusciano and Kyle Sandilands just went up a notch.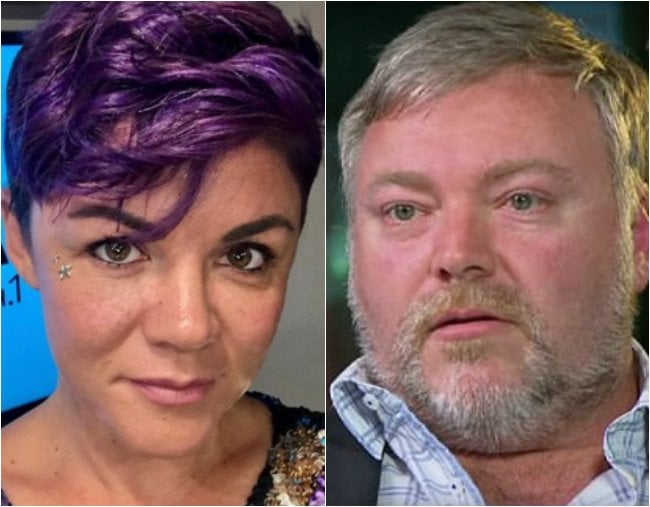 Grab ya popcorn and settle in guys.
Kyle Sandilands' girlfriend, Imogen Anthony, has penned an, erm, bizarrely brutal open letter to Em Rusciano.
In case you missed it, Sandilands and Rusciano have been throwing lil' radio-shaped insults at each other all week since the radio ratings survey was released on Tuesday.
Sandilands said Rusciano's show wasn't worth $20 and Rusciano fired back with message on Instagram.
And now Anthony has chimed in because why not really?
In an Instagram post Anthony said she had a right to "stand up for her man" before claiming Rusciano had allowed "bullying" comments on her social media.
"Seems to me you feel the need to say something to reinstate some form of 'power' here, but let's not get this twisted - you're saying things because well actually - 2DAY FM have had the most embarrassing and lowest ratings SINCE the whole turn over," she wrote.
"Who's feeding you the bullshit? Online engagement, pff. Kyle barely knows who you are, he spoke about the ratings on the station in general. Not you fool."
Anthony then went on to say that her "man" panels the whole show himself and that he's been in the radio and television industry for over 20 years.
"F**k your national show and your audio book babe - that scrapes the bottom barrel of what Kyle has done," she wrote.
"I have PMS and can't deal with this loser s**t. Shut up, go away and tell your CEO to take my man's cash offer of $20 for the entire 2DAY FM company because there no coming back and you know it."