1.Today, Elyse and Josh just made more money than they ever did at The Block auction.
The Block winners Elyse and Josh have sold their second house in almost as many weeks, putting their own Coburg home on the market on Saturday afternoon.
According to realestate.com.au, the the couple "skyrocketed" past their reserve, with the house selling for $1.631 million. It was a cool $81,000 past their the reserve.
The news outlet reports when the couple bought the home in 2014, they paid $600,000 – nearly tripling the house's value. Late last month, the couple walked away with more than $500,000 at auction when their Elsternwick property for the Block went under the hammer.
We, um, know whose $houting the drinks this weekend. And every weekend.
2. The bizarre feud between Em Rusciano and Kyle Sandilands just went up a notch.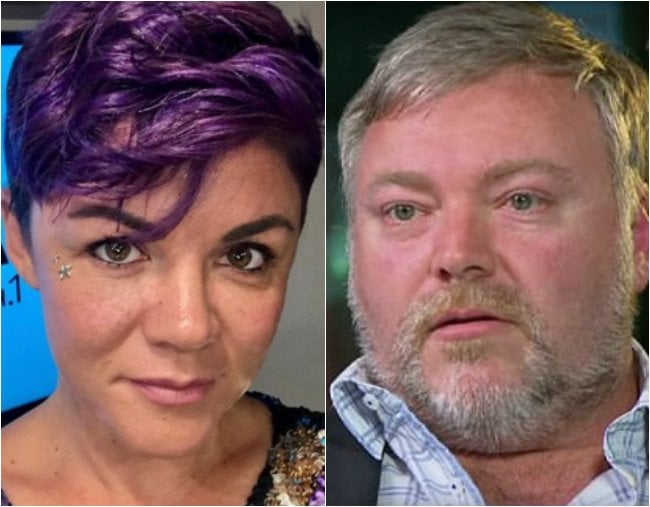 Grab ya popcorn and settle in guys.
Kyle Sandilands' girlfriend, Imogen Anthony, has penned an, erm, bizarrely brutal open letter to Em Rusciano.
In case you missed it, Sandilands and Rusciano have been throwing lil' radio-shaped insults at each other all week since the radio ratings survey was released on Tuesday.
Sandilands said Rusciano's show wasn't worth $20 and Rusciano fired back with message on Instagram.
And now Anthony has chimed in because why not really?
In an Instagram post Anthony said she had a right to "stand up for her man" before claiming Rusciano had allowed "bullying" comments on her social media.
"Seems to me you feel the need to say something to reinstate some form of 'power' here, but let's not get this twisted - you're saying things because well actually - 2DAY FM have had the most embarrassing and lowest ratings SINCE the whole turn over," she wrote.
"Who's feeding you the bullshit? Online engagement, pff. Kyle barely knows who you are, he spoke about the ratings on the station in general. Not you fool."
Anthony then went on to say that her "man" panels the whole show himself and that he's been in the radio and television industry for over 20 years.
"F**k your national show and your audio book babe - that scrapes the bottom barrel of what Kyle has done," she wrote.
"I have PMS and can't deal with this loser s**t. Shut up, go away and tell your CEO to take my man's cash offer of $20 for the entire 2DAY FM company because there no coming back and you know it."
Yeah, that just happened.
3. The Bachelorette's Apollo would really like to know "Why do I cop all the crap?" please.
As we all know, Apollo Jackson went on The Bachelorette and hit it off with Sophie Monk, eventually coming third in the race for her heart.
But since then the magician and aspiring musician has been copping it online, with many accusing the 24-year-old of just appearing on the show to boost his career. Well, he's had just about enough of it thanks very much.
In a lengthy Instagram post, Jackson detailed the work he's put in to forge his entertainment career, including sleeping in cars, eating from cans and battling depression and bullying.
He says that he "genuinely" wants an "amazing girl to spend my crazy life with" and asks why he's the only man from this year's Bachelorette copping "crap"?
"I can't wait to find that amazing woman that loves me for me and understands why I do what I do... to make people smile, not to be a gazillionaire."
But also, it'd be good to be a gazillionaire.
4. Jennifer Hudson and her fiancé have split after 10 years together.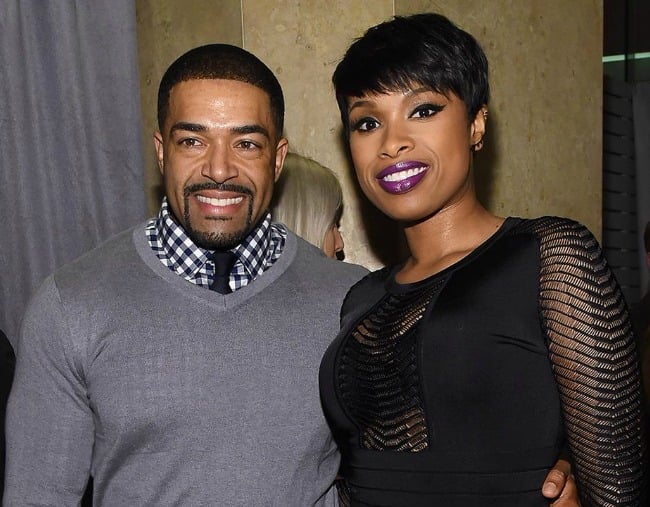 Singer and actress Jennifer Hudson has split from her fiancé David Otunga and taken out a protective order against him.
Hudson's rep told People magazine in a statement the pair had been in the process of ending their 10-year relationship after for months.
"Today, Jennifer requested and received a protective order against her ex-fiancé. Jennifer's actions are solely taken in the best interest of their son (eight-year-old David Daniel Otunga Jr)," the statement read.
Meanwhile, Otunga's lawyer, Tracy Rizzo said in a statement to People that he has "never abused or harassed Ms Hudson or their son".
"It is unfortunate, especially in today's climate, that she would feel the need to make these false allegations against him. Mr Otunga looks forward to his day in court and in being awarded the residential care of the parties' only child."
5. The touching way Serena Williams and Alex Ohanian honoured his late mother in their wedding.
What better way to spend our weekend than looking at glorious photos of tennis star Serena Williams' glorious wedding to Reddit founder Alexis Ohanian?
The first images of the occasion – for which the 36-year-old donned an Alexander McQueen dress – have surfaced online today, some two days after the pair's Thursday night ceremony at the Contemporary Arts Centre of New Orleans.
For their reception, Williams changed into a shorter Versace frock, in which she and her new husband danced to 'Tale As Old As Time', to match their Beauty and the Beast theme.
"Alexis really wanted to do New Orleans," Williams told Vogue in an exclusive interview. "It's his favourite city besides Brooklyn. It's got a heavy European influence; it's fun and has amazing food. He just loves the vibe."
The couple's two-month-old daughter, Alexis Olympia Ohanian Jr, was of course in attendance, as was Venus Williams and the remainder of the pair's respective families.
The wedding was held on November 16 in memory of Ohanian's mother, who passed away nine years ago. It would have been her birthday.