To quote the inimitable Salt-N-Pepa, let's talk about sex. Or, more specifically, let's talk about oral sex and Game of Thrones.
This week in Season 7's second episode, fans were treated to one of the most incredible female-focused sex scenes of all time between Grey Worm (a eunuch) and Missandrei (Daenerys Targaryen's translator and handmaid).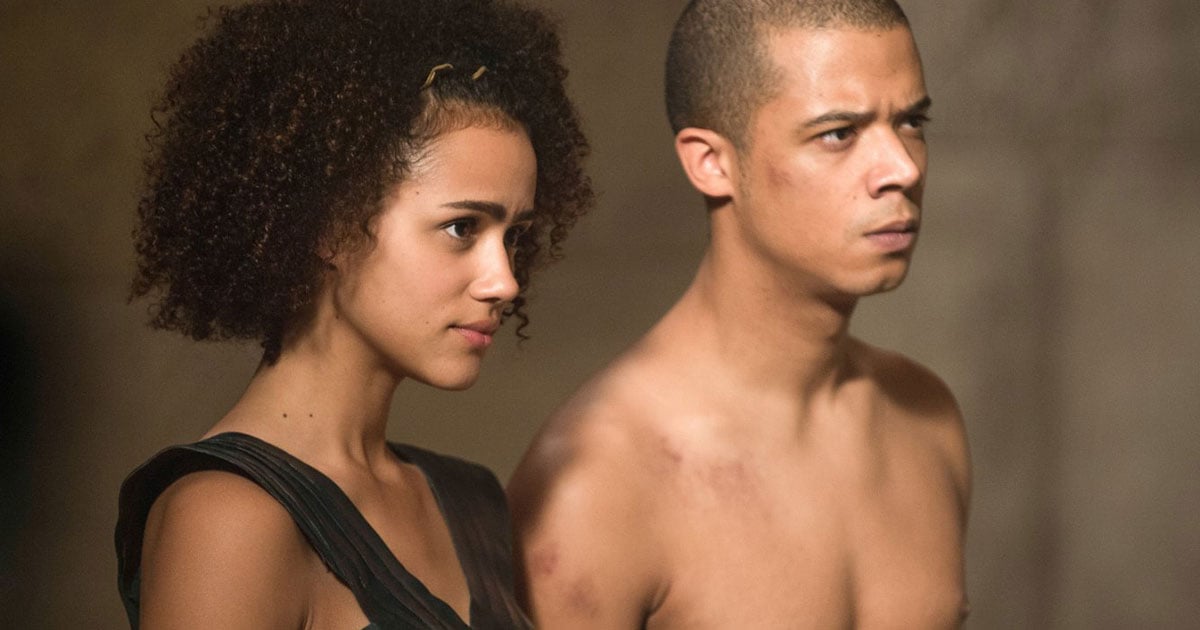 The fact that said scene finally provided an answer to their will-they-won't-they storyline that's been going on for three seasons didn't hurt either, but mostly, it was all about the moment Grey Worm performed cunnilingus on Missandrei. It was an act that was made famous in Season 3, when Ned Stark's bastard son and man of the Night's Watch Jon Snow headed into a cave with Ygritte the Wildling and not only lost his virginity but also discovered the act that is going down on someone.