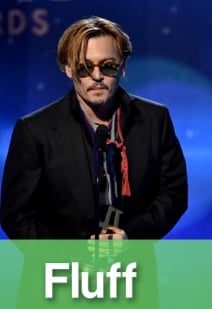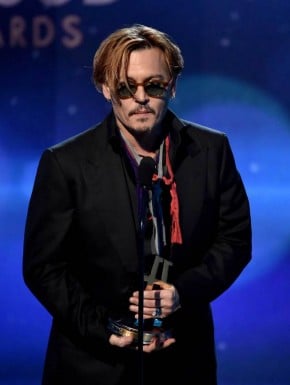 Johnny Depp, 51, played the hilariously-vulgar and perpetually boozed Jack Sparrow in Pirates of the Caribbean. But now we're wondering whether that character was much of a stretch.
On Friday, Johnny Depp attended the Hollywood Film Awards with the glitterati's elite.
He was asked to introduce Mike Myers' new movie, Supermensch: The Legend of Shep Gordon, a documentary on the life of producer and talent agent, Shep Gordon.