Johnny Depp is rich. We know this. And now, thanks to a lawsuit filed against him, we also know what he spends his millions on.
The actor's expenses have been laid bare in a blistering counter-suit filed on behalf of his former managers, The Management Group, who claim the 53-year-old has spent himself into financial ruin.
As detailed in The Hollywood Reporter, the highlights include US$30,000 a month on wine, US$18 million on an 150-foot yacht, US$75 million spent on 14 residences and (our hands-down favourite) US$3 million to blast the ashes of author Hunter Thompson over Aspen, Colorado, using a specially made cannon.
Yes, you read that correctly.
The suit comes in response to Depp's own against TMG earlier this month, which alleged that "gross misconduct" by the company had cost him tens of millions of dollars.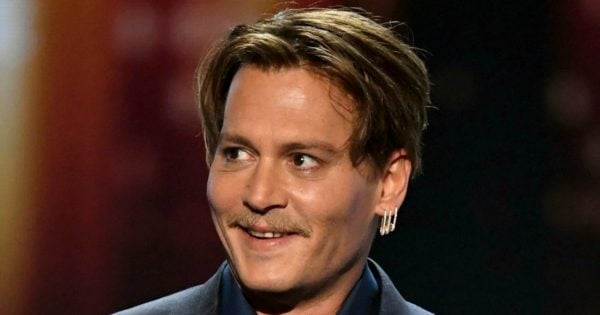 In the cross-complaint filed in a Los Angeles court on Tuesday, TMG's lawyers argue that Depp's "ultra extravagant lifestyle" often knowingly cost the actor in excess of US$2 million (AUD$2.6 million) a month.
"Depp, and Depp alone, is fully responsible for any financial turmoil he finds himself in today," the complaint reads according to The Hollywood Reporter.
The court papers allege TMG repeatedly warned Depp of his overspending, and even warned him to get a pre-nuptial agreement before marrying Amber Heard.
Their split, which followed allegations he had physically assaulted her, cost him a $7 million divorce settlement.
Depp is believed to worth $48 million, according to Forbes. But the same outlet would argue he shouldn't be.
In December, it dubbed Depp Hollywood's Most Overpaid Actor for 2016, as the Pirates of the Carribean star's last three movies of the year (Fantastic Beasts was yet to be released) had earned just US$2.80 at the box office for every $1 he was paid.