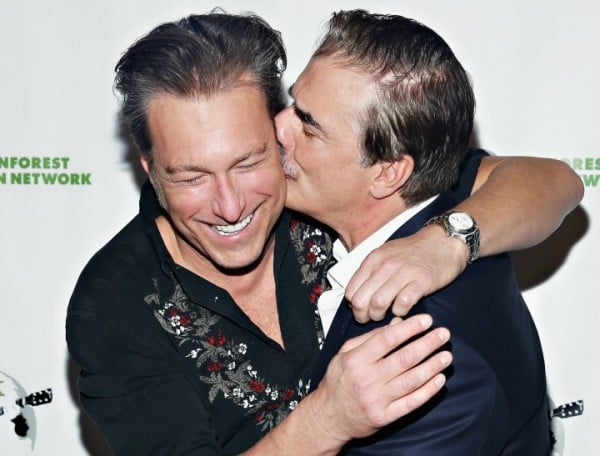 It may be over a decade since the last episode of Sex and the City graced our screens and six years since the second installment of their film franchise, yet Big and Aidan are still firm pals it seems.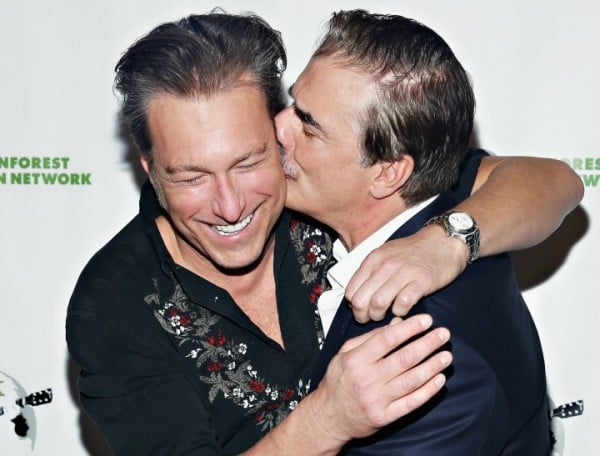 Chris Noth (Big) and John Corbett (Aidan) showed there's no love lost between the actors, who played love rivals on the show. The pair were seen goofing around on Saturday night at a charity event for the conservation of rain forests.
Watch Big surprise Carrie and Aidan on their weekend getaway below. Post continues after video.