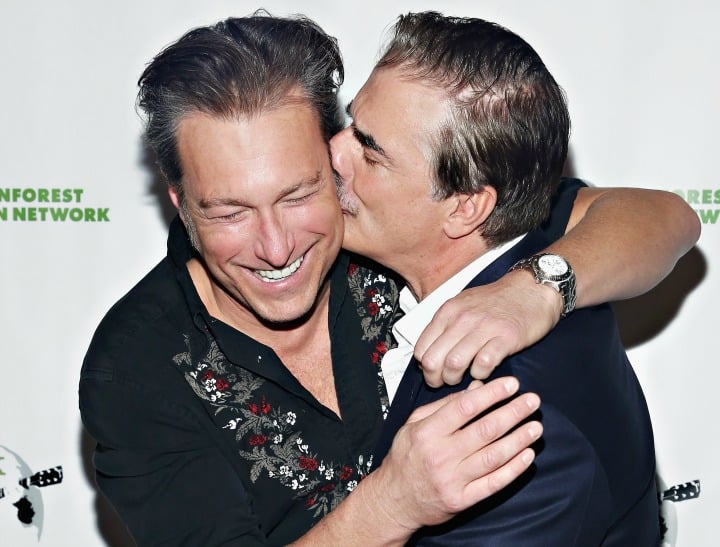 It may be over a decade since the last episode of Sex and the City graced our screens and six years since the second installment of their film franchise, yet Big and Aidan are still firm pals it seems.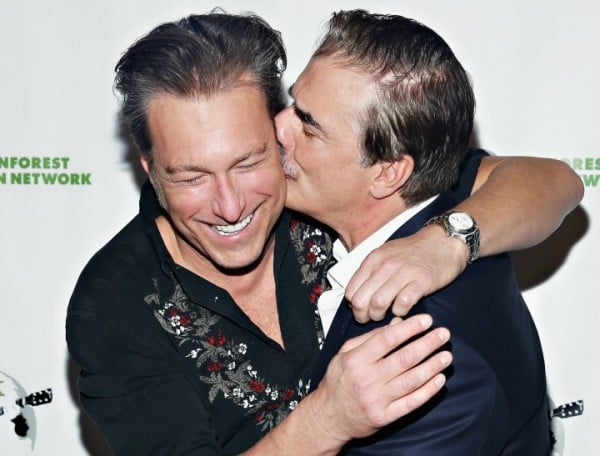 Chris Noth (Big) and John Corbett (Aidan) showed there's no love lost between the actors, who played love rivals on the show. The pair were seen goofing around on Saturday night at a charity event for the conservation of rain forests.
Watch Big surprise Carrie and Aidan on their weekend getaway below. Post continues after video. 
Since their SATC days, both actors have kept busy. Corbett will reprise his leading role in the much-anticipated sequel of My Big Fat Greek Wedding, which is slated for release at the end of March. The 54-year-old has also starred in popular sitcoms, Parenthood, NCIS and United States of Tara.
Noth went on to star in crime dramas Law and Order and The Good Wife, where the 61-year-old plays the ex-husband of Julianna Margulies. Noth also owns Manhattan restaurant, The Cutting Room, where the charity event was held.
Unfortunately Sarah Jessica Parker was a no-show at the event, but it looks like the fellas had a good time all on their own.