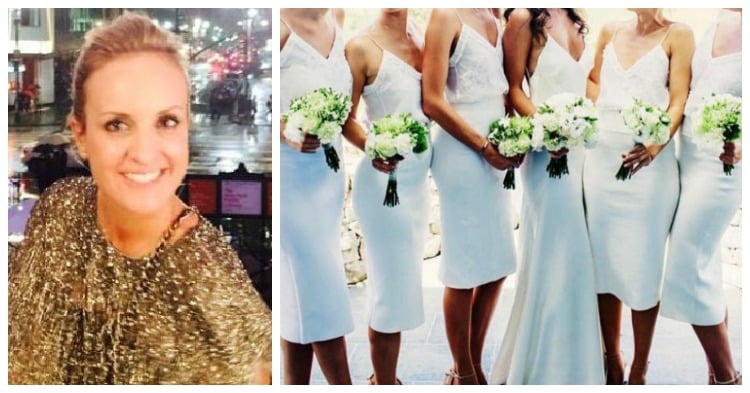 The day of dreams for many Aussie brides is quickly becoming a nightmare after celebrity fashion designer Johanna Johnson business went into liquidation.
The designer, whose past clientele includes celebrities such as Madonna, is being pursued by the Australian Taxation Office and former employees for owing a reported $1.1 million. This figure reportedly included $300,000 in superannuation charges the company failed to pay employees.
Several brides have spoken to Mamamia to share their fears that their paid-in-full dresses may never be delivered.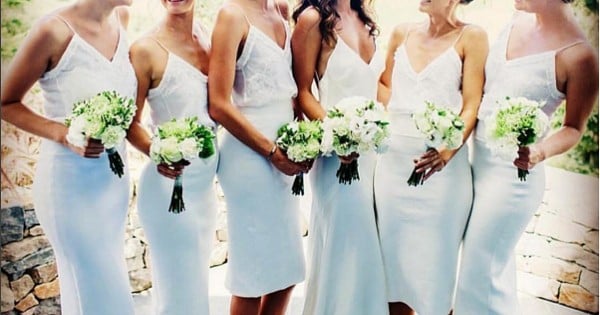 Sydney bride Kate Moore* has been frantically contacting the designer since news of the liquidation broke with little result.
"I've been in contact over Facebook, email, phone and in person. She's been super helpful but not really – it's all fake. There's a little part of me that hopes she'll come through," Moore said. "There are so many brides that are still holding onto hope that somehow, they're going to be proud to be Johanna Johnson brides."
Another bride, Alex -- who chose to withhold her surname -- is so nervous about receiving her dress on time that she has asked Johnson if she could skip her fitting and just pick it up in person.
"I received no response. She has 'seen' my messages and ignored them," Alex said.
Alex has paid over $5,000 for the dress and the belt she was meant to take to her destination wedding in seven weeks.
"I have lodged a claim with my bank and I hope they can help recover the money, or cover the purchase as a fraud," she said. "The bank assured me they are almost always successful at refunding the money."