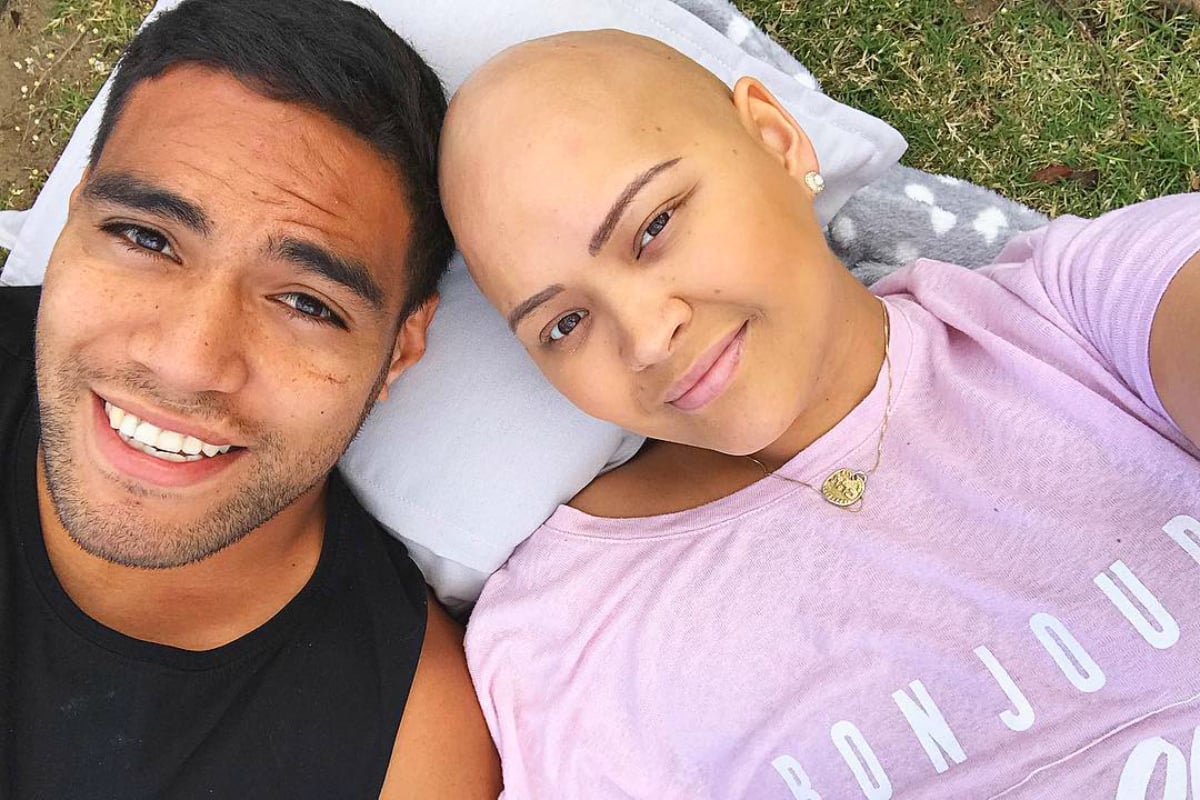 Beautiful Sofi,
It's Sofi here. Although we're genetically the same person, we're not EXACTLY the same person. You don't really know who I am. But you will. I am the future you. I am the you who has conquered the big C, baby. I'm the new and improved, breast-less you.
I haven't stopped crying and marveling at the year that was 2018. The year that challenged, was unkind and questioned everything we've ever known. I'm about to give you an insight into just how you can and will kick cancer's arse, girlfriend. It's a blessing in a hideous disguise, I promise you.
I know you're scared, but I can reassure you you're a bloody warrior and you will walk into 2019 with a whole new perspective and appreciation for life if you go into the next eight months with an open heart and open mind. Ah, I don't even know where to begin but let's do it.
The early months of 2018 were going really good, weren't they? Things were great at home, you'd just gotten a promotion and signed a 12-month lease, you're happy. You even had a great vodka/water and nightlife/stay-at-home balance… for a 23-year-old.
But today is the April 24, 2018, and you have been told by your now new doctor that you have Stage 3 invasive breast cancer. Wow.
Rachelle and Corinne inherited a gene mutation that increases their risk of developing breast cancer by 70 per cent. Here's what they want you to know. Post continues after video.
Thinking back, I really can't remember a lot about the day you've just had. I know Mum, Dad and Joe all came to the appointment. The appointment was some time mid-morning and your new breast care nurse was present. As the doctor read a whole bunch of mambo jumbo words from last weeks' test results, everything and everyone around you sat there quietly. Not saying a word as they didn't want to interrupt the doctor, anxiously anticipating every word that came out of her mouth.
She didn't go on for too long before finally saying out loud the dreaded words. That the test results were positive and consistent with breast carcinoma, and that you in fact had Stage 3 invasive breast cancer. You have Stage 3 cancer. It was such a close call, but you caught it just in time.
When she finally said it, you became numb. Your mind went into a frenzy but you remained silent. I distinctively remember that feeling. You didn't cry when she told you. Instead, you just nodded and said "OK" in response to everything she was relaying to you. You didn't want to say anything, and you tried to avoid eye contact with everyone else in the room because you knew exactly what that could have triggered. You were doing so great until the doctor paused and somebody in the room asked if you were OK…
You weren't OK. We weren't OK. F*ck.
I know you're terrified and thinking how in the world are you going to cope with this monster card you've just been dealt. You haven't cried too much yet, but you will. There will be plenty of tears in the months to come. You've already been booked in for your mastectomy next Monday (April 30, 2018) and have been given a brief run down of preventative treatment that will happen later on down the track. You're going to change your mind a couple of times over the next couple of days and question whether or not surgery and preventative treatment is the right thing for you. There are other options, but this is the most suitable for you and your future.