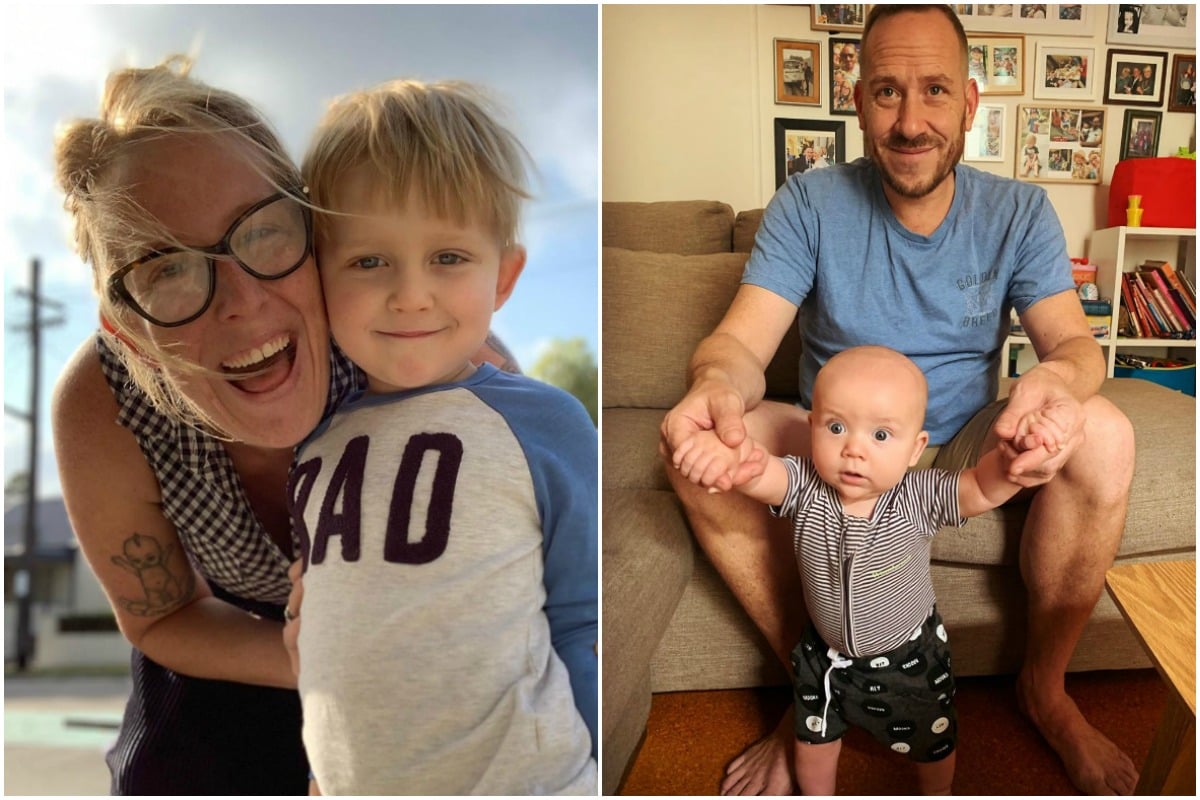 On Friday, Lyssa Tredgett found herself bawling her eyes out on a street in Sydney's inner west, after being let go from her marketing job at a local landscape company.
They'd been worried about Jason's hospitality job, not hers. They thought she'd be safe from at least the first wave of coronavirus redundancies. 
On Monday, Jason also lost his job.
WATCH: Your COVID-19 questions, answered. Post continues after video.
The young family now has no income whatsoever and no idea how they're going to pay their $720 a week rent, let alone buy food and nappies and supplies for their three-year-old and eight-month-old sons.
They've gone from earning $1800 a week as a household, to zero in a matter of days.
"I have no idea if any more money is going into my bank account. We live essentially week to week. I've become really protective of the money that's actually in there. Do I spent $1500 on rent not knowing when another $1500 is coming in? I can't keep doing that. I have to feed my kids. Do I go to Woolworths and steal things off the shelves?" Lyssa asked Mamamia.
"We don't have a safety net," the 32-year-old added.