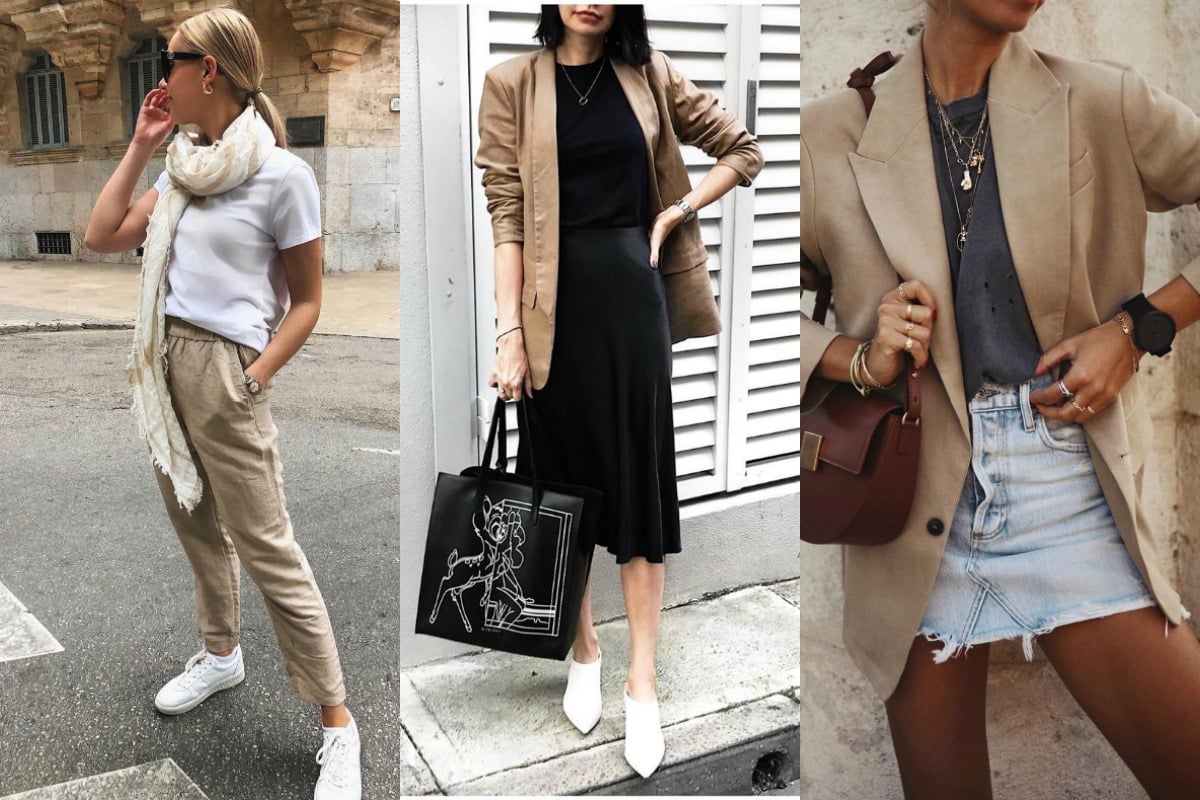 What to wear to a job interview.
If there was ever a time to put a bit of thought into your outfit, it's when you're going for a job interview.
Sure, it should all come down to your talent, your experience and your winning personality, but let's be real here.
"First impressions count and this is even more so for an interview," says Annie Sophia, who consults on corporate personal branding. "You may only have a short window of time to create a memorable impression. You have complete control of what you wear, so why not utilise this to your advantage?"
Mamamia asked Sophia and four other experts in different job sectors to give some very specific advice on what to wear – and what not to wear – to that all-important interview.
Watch: What is your biggest fashion splurge? Post continues after video.
Corporate.
It's not too difficult to know what to wear to an interview for a corporate job. Sophia says the foundation dress code is "business professional". This means suit pants or a skirt (on or below the knee) plus a shirt/blouse with a suit jacket, or else a tailored dress with a suit jacket.
The suiting should be a block colour (black, navy or charcoal) and the shirt or blouse should be a neutral colour (white, cream or tan). Shirts or blouses in other block colours, such as red, orange and green, might be okay, depending on the organisation.
"For a law firm or finance you may stick to neutral whereas for other industries you could style a block colour," Sophia explains.
Shoes should be closed-toe with a mid-heel. Sophia suggests adding a "pop of colour" with an accessory, such as a handbag, but says jewellery should be kept to a minimum.
"It should not be distracting or overpowering to take away from your key message," she adds.
For a digital agency, Sophia says the dress code would be "business casual". That means pants or a skirt with a coloured or printed shirt/blouse and a blazer, dresses in a range of styles such as wrap dresses (but nothing too unstructured), appropriate statement jewellery, and a wider range of shoes, including flats and open-toed shoes (if the organisation allows open-toed).
Sophia says people should always research an organisation before going to a job interview. Checking out their website and social media pages will give an idea of what their employees are wearing.