Our tennis stars more often make headlines for refusing to pay local court hire fees or chucking on-court tanties than for their acts of kindness, but not today.
French player Jo-Wilfried Tsonga helped out an upset ball girl mid-game during his second round Australian Open match against Australian Omar Jasika.
While an interruption to a player's focus is usually a point of rage, the 30-year-old World Number 10 walked over to the girl, who appeared to be crying, rallied the crowd, linked arms with her and marched her to safety.
Earlier this week, Spanish player Carla Suarez Navarro also came to the aid of a young ball boy who was struggling in the heat at Melbourne Park.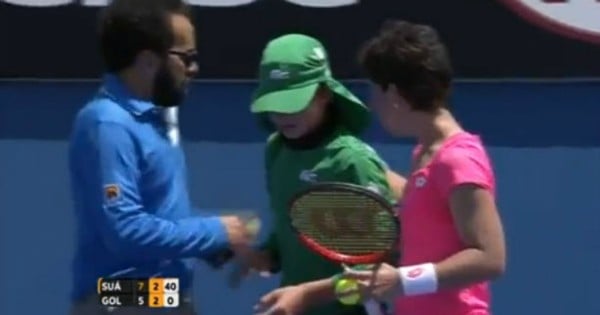 It's so nice to see the professionalism and sportsmanship of the players looking out for the kids around them.
It's not known what was wrong with the young girl – we hope she's okay.