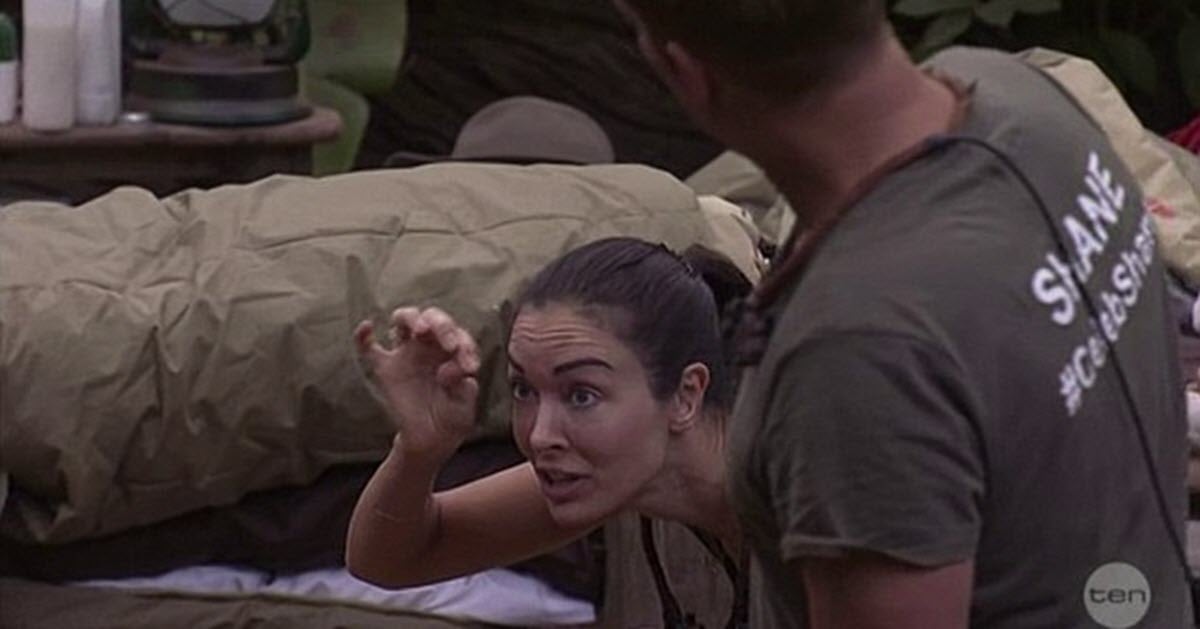 Ever been dissed by a '90s TV personality on national TV? Neither, unless you count that time I got into a squabble with Betty from Hey, Dad. But that's a whole other story. She had it coming.
Laurina Fleure, 31, has felt the ignominy of such an insult, and it came from none other that Jo Beth Taylor, 44, who basically owned the '90s.
She owned Fleure on I'm a Celebrity… Get Me Out of Here last night, too, calling Fleure a "cow".
That is a truly '90s insult. Way to stick to your brand, Jo Beth.
If you are sitting there wondering why the Celebrities are so cranky all the time, we have answers. On today's episode of The Binge — Mamamia's TV podcast, Rosie Waterland finds out what REALLY happens in the jungle:
Listen on iTunes. Find out more here.
The contretemps between Fleure and Taylor occurred after the latter took the camp's communal mirror to pluck her eyebrows. Her timing sucked, because Taylor went to use it to put in her contact lenses and it was gone. GONE!
Bonnie Lythgoe was unhappy with Fleure over the mirror too.
"It just all came back to the self-centred person that she is," she said in the diary room.
"As much as I want to like, and do want to like her, I was very disappointed with her today."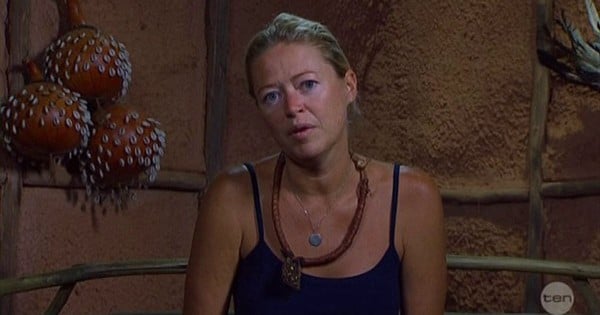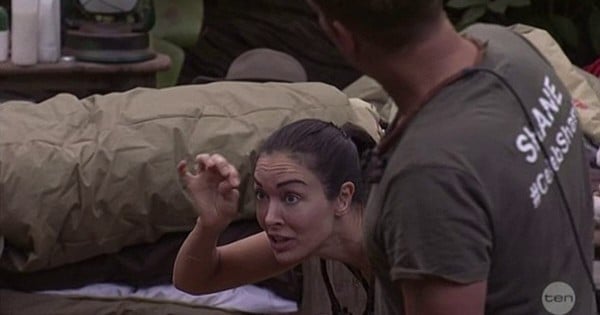 Fleure is a divisive figure. We know her best for her refusal to eat "dirty street pie", but she may reach even greater levels of fame with this new endeavour.
"No one likes her, that's the honest truth, except Havana. We all think she's a cow," Taylor said.
Watch two grown women squabble over a mirror… Post continues after video.
In other awesome disses, Warnie and Brendan Fevola had a go at each other over who should do the cooking.
Fevola suggested someone other than Jo Beth Taylor and Anthony Callea could do the cooking, despite the fact they're the designated cooks.
Stickler for the rules Warnie refused to allow such a thing to happen.
"Don't fucking tell me to zip it," Fevola said to Warne. "I'm not snapping."
Watch Warnie and Fev zipping and snapping at each other… Post continues after video.
"Mate if you are going to be picky every time someone picks up a fry pan there's going to be issues," Warnie told him.
Later, he told Akmal Saleh that Fevola's blow-up was "a sign of weakness. He is just too f*cking dumb to understand."
LOL! There's a bit of a pot/kettle situation going on here.
Saleh had it right.
"Two alpha males such as those two — I'm surprised it didn't happen earlier. You are under extreme conditions, you're not eating properly and you are living in each other's pockets. I commend everyone in the camp that no one has been stabbed in the eye with a fork."