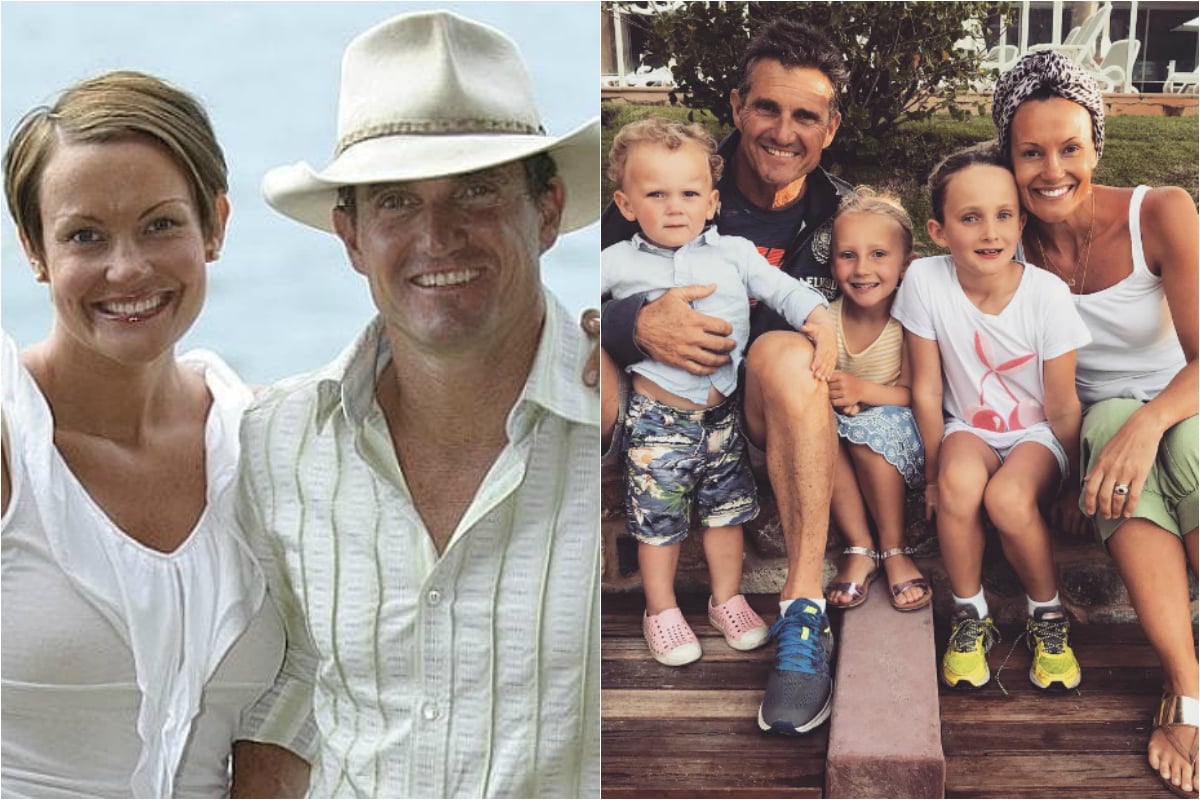 Darcy Hodges has been able to watch her parents falling in love.
Eight-year-old Darcy is the daughter of Jo and Rob Hodges, who met on Farmer Wants A Wife in 2008.
"We did actually show Darcy the episode of Farmer when we had our first kiss, behind the hat," Jo tells Mamamia. "We turned around and Darcy was crying, and we said, 'What's wrong?' and she goes, 'It's just so good!'"
The sexiest man in the world. Post continues after video. 
True romantics across Australia would agree. Ratings were massive for Farmer's second season, where sparks flew between Melbourne photographer Jo and Mount Gambier sheep and cattle farmer Rob.
Jo reveals that she had a panic attack just before meeting her future husband for the first time, on camera, at the speed dating.
"I'd never ever had a panic attack before," she remembers. "Before our speed date I was around the corner, breathing into a brown paper bag, being looked after by the crew. I couldn't breathe properly. And then as soon as I met him, he just made me feel so comfortable. He's a little bit older – he's 12 years older than I am – and it was instant. He just swept me off my feet. I know that sounds cliche but he really did."
Before the year was out, Jo had moved to Rob's farm in South Australia. The couple married, and had Darcy, Maggie, now five, and Roy, who's almost three.
Jo says bringing up the kids on the farm is a "beautiful way of life". The kids have their chores, including feeding orphaned lambs.
 

View this post on Instagram