In a rare change of pace for comedian Jimmy Kimmel, the 49-year-old comedian and late night talk show host opened his latest show with a heartbreaking story.
During the opening monologue of his show Jimmy Kimmel Live!, he revealed that he and his wife, Molly, had welcomed a baby boy on Friday, April 21.
They named him William 'Billy' John Kimmel, with Kimmel telling the crowd it was "an easy delivery, six pushes and he was out".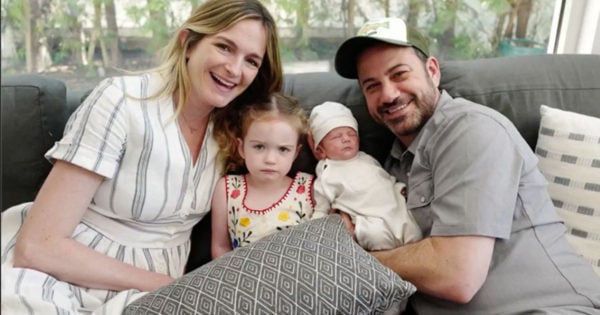 "He appeared to be a to be a normal, healthy baby until about three hours after he was born," he said.
A "very attentive nurse" soon noticed that Billy had a murmur in his heart.