UPDATE: Jimmy Fallon has released the first pictures of his newborn baby girl on the Tonight Show. Here is baby girl Frances Cole Fallon, also pictured with Jimmy's wife Nancy and 1-year-old baby girl Winnie.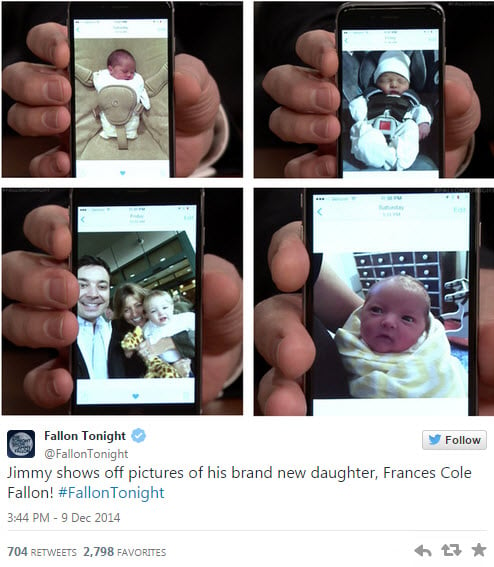 After taking a week off from his hosting duties on the Tonight Show, Jimmy had his first show back and introduced himself as "I'm your host, completely exhausted."
As Mamamia reported on December 4th:
Jimmy Fallon has had a surprise baby.
Well, he didn't have it himself. That would have been EXTRA surprising.
The surprise is, Jimmy and his wife Nancy Juvonen welcomed their second daughter last night via surrogate, and managed to keep it entirely secret until little Frances Cole Fallon was in their loving arms.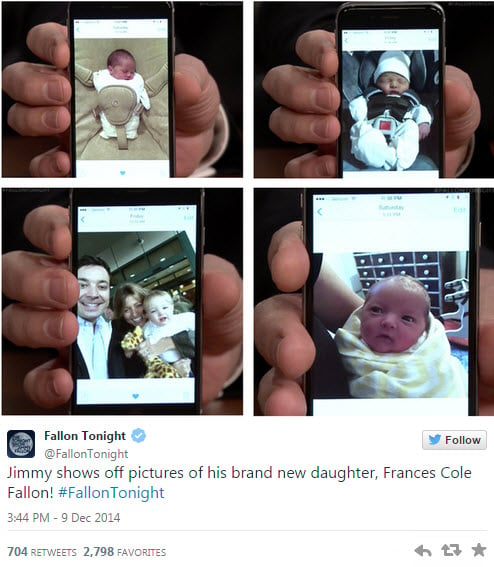 Jimmy Fallon and Nancy Juveno, married since 2007.