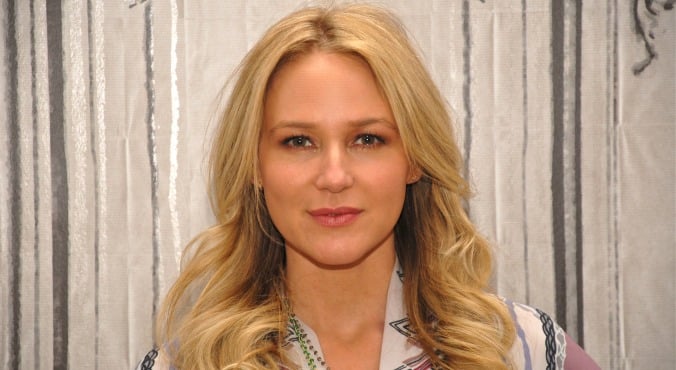 Image: Getty.
Fans of Jewel Kilcher are familiar with her turbulent back story; before her album Pieces of You propelled her to international fame, the young Alaskan singer-songwriter was jobless, homeless, and living in her car.
However, in a new interview the 41-year-old has revealed just how dire her experience with poverty was — and how discrimination almost resulted in her death.
"I almost died in an emergency room because they didn't see me because I didn't have [health] insurance," the You Were Meant For Me singer tells Today.
"Thankfully, a doctor had seen me get turned away. I was dying of lead poisoning and he gave me some antibiotics and saved my life."
Throughout her career, Jewel has been candid about her experience of homelessness.
At just 15, she was fired from a cafe job in San Diego after rejecting the sexual advances of her boss. The lack of income eventually led to her living in her car, which was stolen shortly after she was treated for lead poisoning.
"When you don't have a physical address, much less of an education, it's very, very difficult to get a job and break that poverty cycle," she explains. (Peter Morrissey on growing up poor. Post continues after video.)
For Jewel, her living circumstance was only the tip of the iceberg. In an interview earlier this year, she recalled facing constant sexual harassment during her most vulnerable moments.
"I'd go back to my car, writing songs, and men would literally come up and proposition me. They would be like, 'Hey, do you need rent money?' … It was almost like they were sharks that could smell blood, like of vulnerability," she told The Hollywood Reporter.
Ultimately, she says the hardest thing about being homeless was being treated as if she was "sub-human — as if I didn't matter".
"I remember washing my hair at a bathroom sink in a Denny's, and I was using the hand towels to dry my hair. And people looked at me like I was absolutely disgusting. I wanted to yell at them and say, 'I'm human! I may not have a house, but I matter!'" she tells Today.