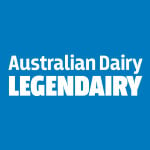 Imagine if you had to do everything with one arm…
Drive the car.
Make toast.
Change nappies.
That's life for 32-year-old Jessica Smith who was born without her left hand and forearm in a case that still baffles doctors.
Jessica joined the I Don't Know How She Does It podcast this week, and we didn't hold back in asking her everything we have ever wanted to know about life with one arm. 
"There's been no explanation and I suppose for my Mum and Dad, that's been difficult.
To have no answers … we really, really, really don't know and for me as a young child trying to make sense of why I look different, why I was missing my arm …
"Certainly those unanswered questions led to a lot of mental anguish and mental health issues that developed throughout my teens of trying to find my identity".
But rather than hold her back, Jessica only propelled. Literally. In the pool, she was beating all her classmates and soon she was at the Paralympics.
"I was at the first school swimming carnival when I was just ten and I won the 50 metres freestyle and I think I surprised not just myself, but everyone, because I won that race.
"That was the very first time where I thought 'oh my goodness, I'm finally being recognised for something positive and being able to use my body rather than seeing my body and my differences and imperfections as a negative … in that moment I said to mum and dad, 'this is what I want to do, I want to swim'."
Jessica was selected to compete at the 2004 Athens Paralympic Games.
A career highlight. A life highlight.
But it wasn't long after that, Jessica suffered from extreme eating disorders. Her challenges weren't just physical, but mental.
"As all of that was happening, there was still a lot of issues going on in secret. I was battling with anorexia and bulimia … it ended my swimming career too early … I returned from Athens and was admitted to a rehab facility".
After extensive treatment – Jessica decided to turn her experiences into something positive. As a motivational speaker, she takes her stories about disability and body image across the world. But her favourite place to speak is at schools.
Why?
"Kids say it how it is and they ask the best questions".
"How do you drive a car?"
"How do you tie your hair?"
And one question she's always asked – without fail …
"Can you do a handstand?"
(Spoiler alert: she can do all three).
And of course …
"What happened to your arm?"
It's the raw honesty that Jessica loves the most.
"It's what adults want to know as well but they're often too scared to ask so I find it refreshing to talk to school with young kids because there's no filter, there's no barrier".
But Jessica believes it goes deeper than that. Since finding love with her husband, she has converted from Catholicism to Islam and she believes that if she can encourage children to ask questions, she can help create a more understanding world.
"If asked in a respectful way, most people are happy to answer questions about their differences. We talk about religion, disability, whatever it may be. If we don't have the knowledge surrounding it, it's easy for us to dismiss it as a negative or something to be feared."
One question that we couldn't help asking:
How on earth do you change your one-year-old daughter's dirty nappy?
And her answer is what sets Jessica apart from the rest.
No complaints.
She believes her daughter Ayla just knows. "It's as if whatever 'higher powers that be' gave her some sort of personality to be able to know that every now and again, I need a bit of a hand".
She certainly deserves it.
To find out how Jessica does it all, listen to the full episode here:
You can buy any book mentioned on our podcasts from iBooks at apple.co/mamamia, where you can also subscribe to all our other shows in one place.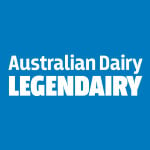 We all love cheese. From healthy snacks to weeknight meals, cheese is your secret weapon in the kitchen. Best of all, the science behind cheese's health benefits has never been stronger, so you can enjoy cheese knowing it's good for you. With some of the world's best cheese created right here from Australian milk, it's the perfect time to support Australian dairy.
Australian dairy. Legendairy.