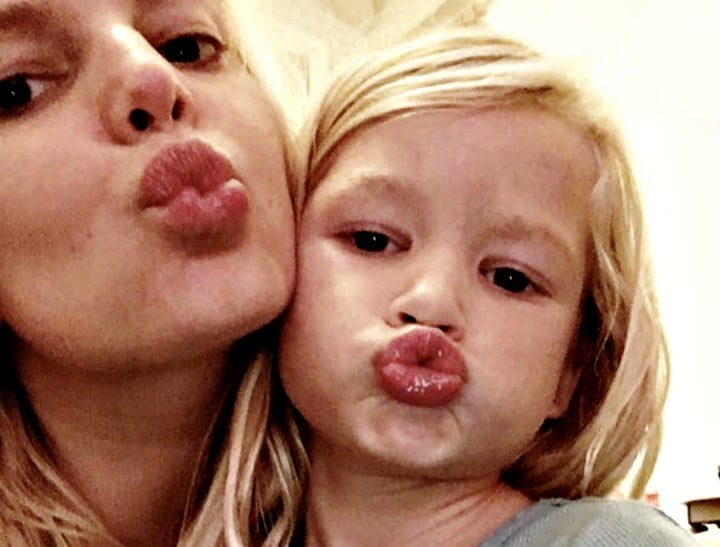 Jessica Simpson recently posted a sweet Instagram photo of her daughter Maxwell – and it didn't take long for the "sanctimummies" to strike.
The singer posted the below photo of her three-year-old daughter with the caption: "Own It. #Maxwell".
*Clutches pearls*
Can you spot the alleged problem?
Certain Instagram users immediately jumped to the conclusion that Simpson was putting her child at risk by not putting her in a booster seat - despite the fact that, as other users pointed out, it does actually look like Maxwell is sitting in one.
shandee_89 wrote "Shouldn't she be in a car seat still lol" while lyzscherer posted "She beautiful!...but she definitely at least still be in a high back booster seat, see how her knees don't fall over the end of the seat nicely? They should with a back on the booster."