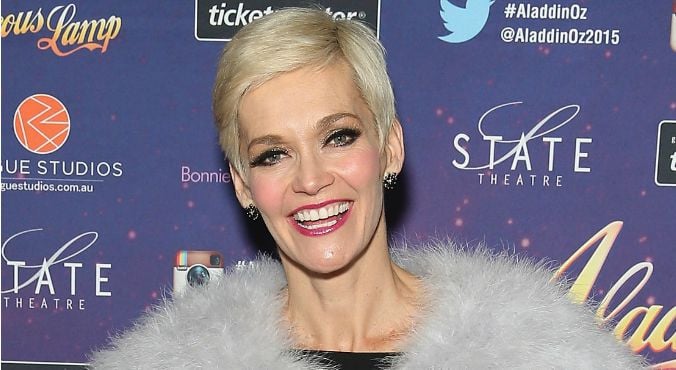 Image: Getty.
Jessica Rowe is one of the most high-profile women in the country, but she's certainly not afraid to have a laugh at herself.
Anyone who follows the Studio 10 co-host on Instagram will be familiar with her "crap housewife" dinner photos and "crazy cat lady" ways (her words, not ours) — but at the moment we can't look away from her series of delightfully frank parenting updates.
For instance, last week Rowe revealed herself to be a card-carrying member of the 'school run in pyjamas' club, a fact that apparently did not please her two daughters.
Giselle and Allegra might think their mum is "SO embarrassing," but she's basically our new parenting heroine. Also, we'd love to know where those jammies are from.
The funniest part? This isn't a one-off for Rowe. The 45-year-old has an Insta-history of zany school mum antics. Like the time she picked up her girls while her hair colour was developing under foils.