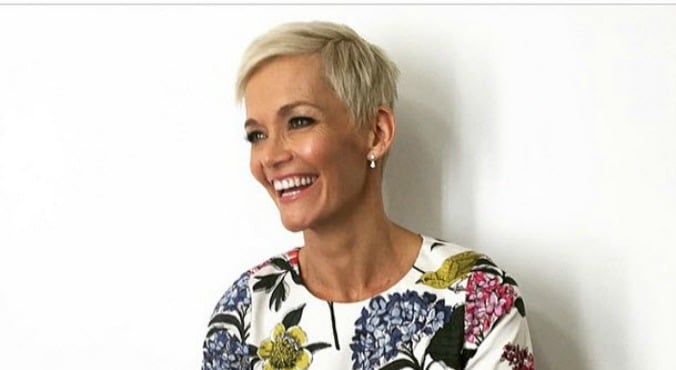 Image via Instagram (@jessjrowe).
We all have gross habits whether it's peeing in the shower (don't deny it), picking our noses or re-wearing dirty underwear.
But while might own up to them privately most of us would never admit to them publicly – which is exactly what Jessica Rowe has just done. On national TV, no less.
Discussing a segment on bad habits on Studio 10 this morning, the 45 year old told her co-hosts – and everyone watching – that she likes to pick her toenails and chew on them.
Yes, toenails.
"I like to pick my toenails. It drives my husband mad. I pick them and I chew them," the Daily Mail reports her as saying. (Post continues after gallery.)
Jessica Rowe on Instagram