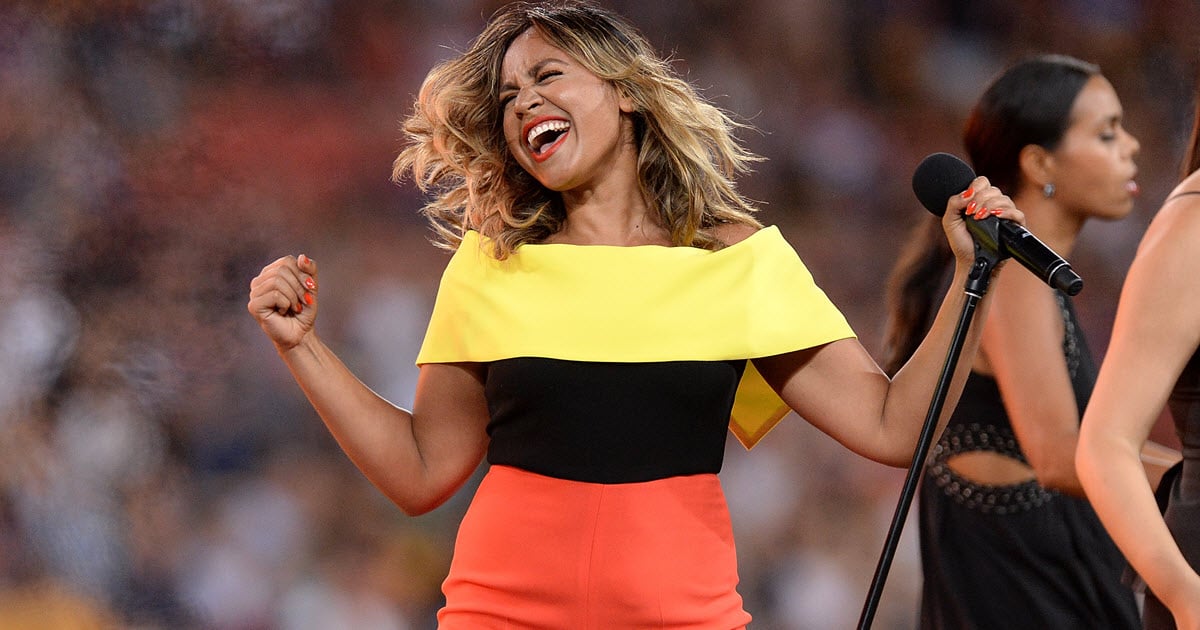 Jessica Mauboy is speaking about her anxiety and the debilitating panic attack she suffered last year at the Melbourne Cup that left her unable to perform.
Mauboy, 26, said she has "never felt anything like that before" of becoming overcome with panic minutes before the performance.
"It was so debilitating. I just felt I couldn't go on. It was also very disappointing because I didn't want to let people down," she told the Australian Women's Weekly.
"My music is my dreaming, where I usually feel calm and safe. At that moment, I felt unsafe and uncomfortable for the first time ever."
When Mauboy, failed to take the stage at last year's Melbourne Cup for a highly anticipated performance, there was fevered speculation about what the hell happened to her.