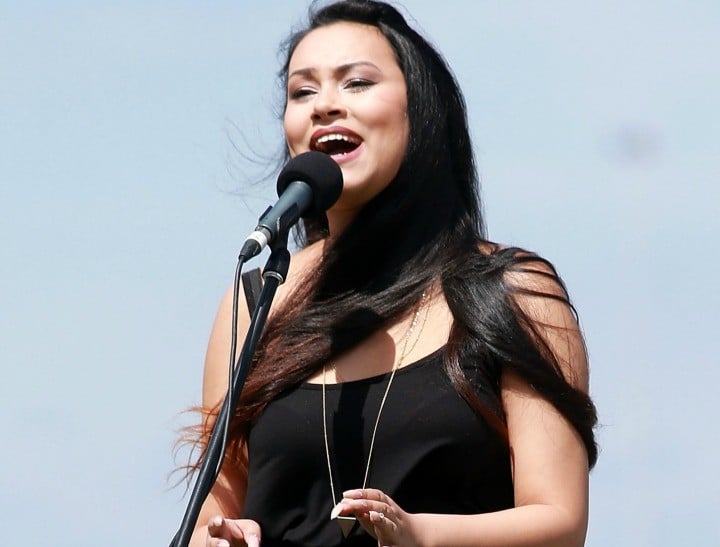 Can you even imagine?
Minutes before you are due on stage to sing the National Anthem ahead of the Melbourne Cup, the sporting event that quite literally stops the nation, you feel like you're suffocating. There are teams of people on either side of you fighting. You are unable to tune out or bring yourself to get up. You are suffering a panic attack. It is the scariest moment of your life. You cannot sing.
Now, imagine that this cannot be filed away as a private experience you'd rather forget. It cannot remain a confidential matter between you and your GP or a counsellor, or known just to your immediate family.
It is front page news.
For Jessica Mauboy this isn't a hypothetical nightmare. It was her reality this week.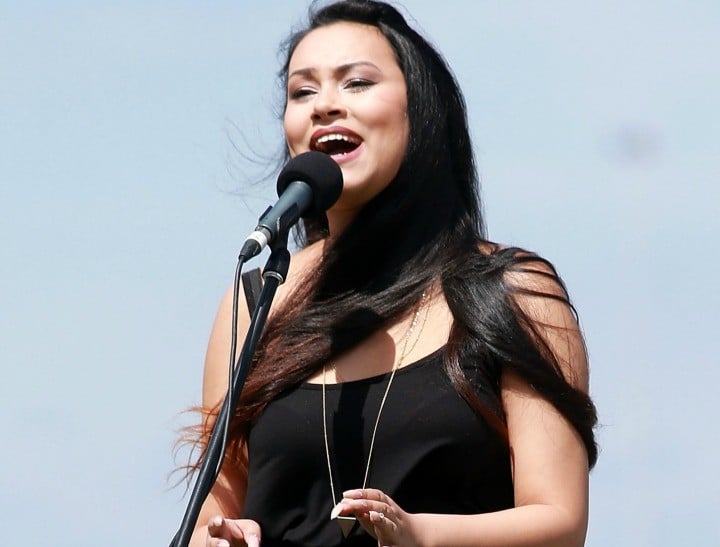 All week various rumours about her last-minute absence have been swirling. Was she being a devilish diva? Or, was a department store being diva-like because she was wearing contraband shoes?
Jess could have left us thinking it was the shoes. It was believable enough.
But she didn't.
Instead in a frank and emotional interview with News Limited she told the real story and, while the shoes were involved, the culprit was an untimely panic attack.
"Four minutes before I am about to be walked out from the green room, people on one side are bickering with people on another side and it started to suffocate me, it was crazy and I didn't know what to do.

It was the scariest moment ever. Before every performance, you need at least half an hour to focus on what you are about to do, the walk-on and walk-off, the lyrics, how you are going to sing it, like the original or bring your own personal flavour to it, how are you going to make it the best.

All I could feel was all the bad energy coming from people, time stopped and I could see it all going on around me, I could see me stuck on the lounge and I'm thinking 'Why aren't you getting up and getting going?' It was really horrible."
Most of us mere mortals enjoy the luxury of some anonymity when we stumble. From suffering a full-blown panic attacks to succumbing to anxiety, to just bursting into tears at an inopportune time, we all have moments when any scrutiny is too much to contemplate. Moments, even days, when crawling into our own little shells, away from the outside world's glare, is the only option. We have all been there. We'll all be there again.
See Jessica talking to Ellen DeGeneres about what it was like opening for Beyonce: