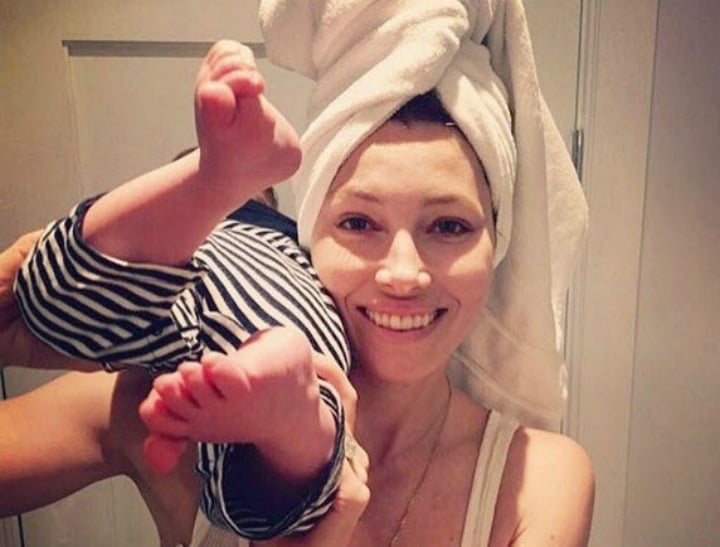 It turns out famous mums have crazy shambolic mornings like the rest of us.
Jessica Biel has a 10-month-old son, Silas with husband Justin Timberlake, 35. Us mere mortals assume two parents being famous would mean their life was perfectly seamless behind the scenes, right? But Biel has set us normaltons straight.
The 33-year-old has told us that her mum mornings are just as crazy, scattered and early as the rest of us – sans snooze button though. The mum-of-one did a Q & A on Instagram with The Skimm. They asked Biel what time she gets up (after not hitting the snooze button).
"It varies but I would say always (2) hours before I'd really like to," she said.

Forget the morning, here's what we do after the kids are in bed. Post continues after the video…
Biel was described in her Q&A as a 'Mama Bear, actress, producer, wannabe alpinist and a consummate student of the Woman Care Global #ThenWhoWill campaign.' She also revealed she's not a snorer – but her dog is.