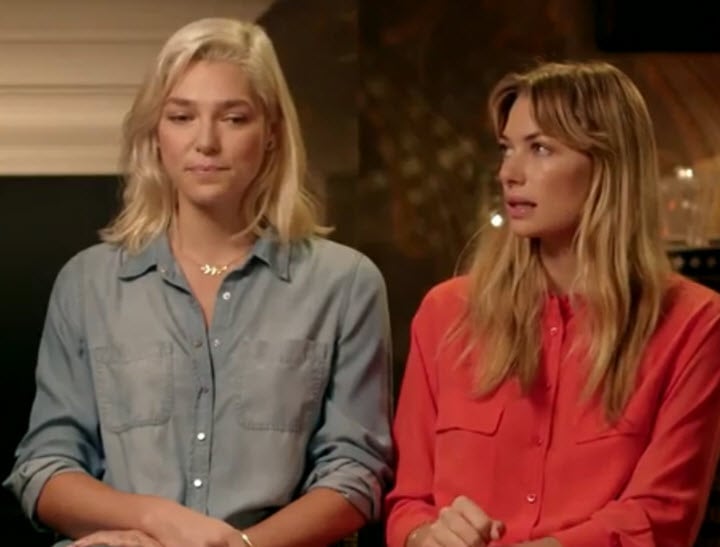 Their mother waited until she fell pregnant with Ashley to leave her marriage, so that Jessica would never be alone.
Jessica, 29, and Ashley Hart, 26, are two names synonymous with the modelling industry, but an interview with 60 Minutes last night has revealed that the Australian sisters' upbringing was a long way from their current glamorous lives.
The special, which aired last night on Channel 9, told the story of Ashley's birth — a pregnancy conceived so that Jessica wouldn't be alone in life.
Their mother, Rae, was in an unhappy marriage to Jessica and Ashley's father, but didn't want to leave until she fell pregnant again.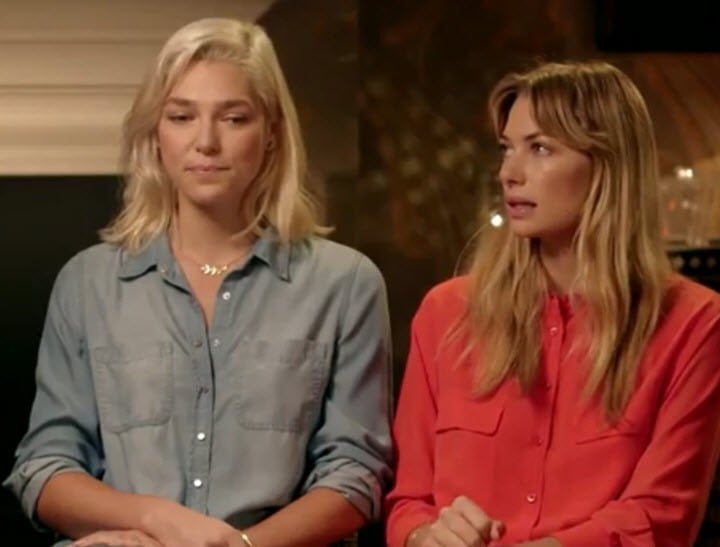 "I thought it was important to have a little sister or a brother, so that she had her own flesh and blood," Rae told Karl Stefanovic on the program.
"I knew that, if anything happened to me, she'd be fine, she'd have her sister."
This is a statement that Jessica comes back to again and again in the interview.
"She knew she was going to be a single mother and she waited until she was pregnant with [Ashley] until she left my father so that we would always have each other," Jessica said.
"She put us here together."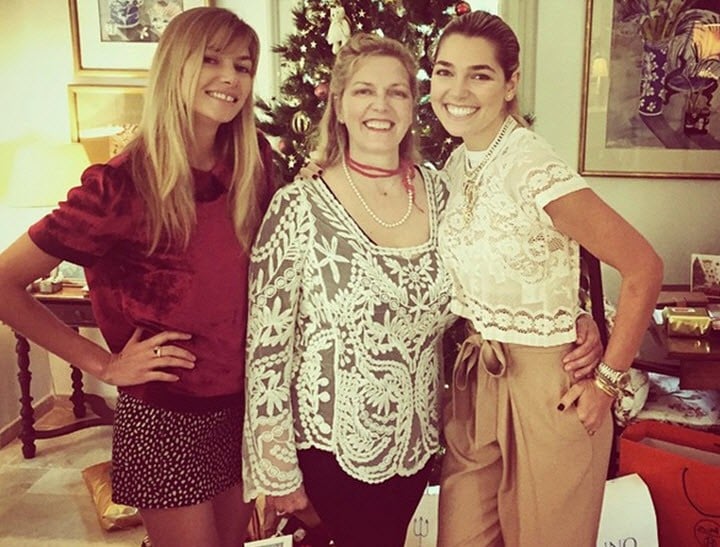 It's a selfless sentiment, and something that Jessica and Ashley say Rae deserves a medal for.
"I don't know what it would be like to be a single child," Jessica said, becoming emotional.
"There's always this really beautiful underlying security in each other that we'll always be okay because we have each other."
You can watch a clip from the video below. Post continues after video.
The two sisters have had a notoriously private life — Ashley was married in a secret ceremony earlier this year while Jessica has been dating billionaire Stavros Niarchos III for over four years — and this interview is the first time either have spoken about their family life.
Now, Ashley is a successful fitness model based in Los Angeles, and Jessica is an international model/Qantas ambassador who has walked for Victoria's Secret and lives in New York.
Their careers have taken them thousands of kilometres away from their family home of Melbourne, but that doesn't mean they don't know what 'home' is. When it's Jessica, Ashley and Rae together — wherever they are in the world — that's home.
"It doesn't matter where I am," Rae said.
"They will find home."
Click through the gallery below for photos of Jessica and Ashley.