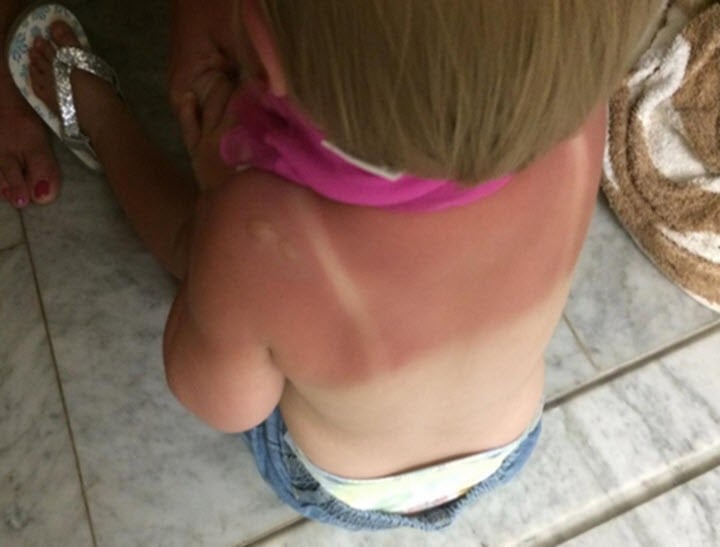 I already had trust issues with Jessica Alba.
A couple of years ago, I took Jessica Alba's beauty advice.
"ALRIGHT, Jess", I cried to thin air, "quit bugging me, I will DO the damn avocado hair mask". Jessica had told Ellen who'd told me (it sounds like I know them personally, see?) to do an all-natural treatment for swishy shiny flippy hair.
So I did. I mixed a whole avocado with a tablespoon of olive oil, like she said. I massaged it into my hair, like she said. I wrapped it in glad wrap and used a blow dryer to heat the mask for 3-5 minutes, like she said.
But the 'gently rinse with water' bit was bullshit.
Clumps of congealed avocado were stuck in my hair for a week, and everywhere I went, people asked "can you smell guacamole?". And I could. Because it was my head.
I'd assumed it was my fault, until now. Because now, Jessica's non-toxic all-natural household products organisation, The Honest Company, has released a sunscreen that does not screen the sun.
Little kids have been sunburned to the point of blistering, and parents are not happy.
Bad, Jessica. Bad.
Some of the reviews on Amazon were scathing:
"I was in the sun for less than an hour and my whole family was burnt. Shame on you Jessica Alba."

"It doesn't give you sun protection. I have the worst burn I've had in years."

"Do not purchase this! I'll take the synthetic chemicals over skin cancer from severe sun burn!"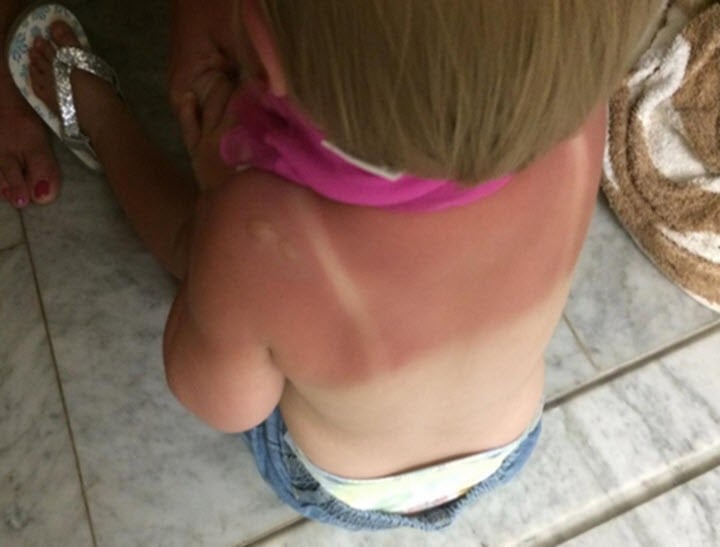 The Honest Company has responded to the claims with a statement.
"Our Sunscreen Lotion was tested, by an independent 3rd party, against the protocols prescribed by the U.S. Food & Drug Administration's (FDA) monograph for over-the-counter sunscreen products. The results showed that our product is effective and safe for use as an 80 minute water-resistant (FDA's highest rating), SPF 30 sunscreen lotion in accordance with FDA regulations when used as directed (Shake Well. Apply liberally and evenly 15 minutes before sun exposure. Reapply after 80 minutes of swimming or sweating, immediately after towel drying and at least every 2 hours). The number of complaints received on our own website about our Sunscreen Lotion constitute less than one half of one percent of all units actually sold at Honest.com."
Other complaints about the product described it as very greasy, hard to wash off, and too thick to rub in.