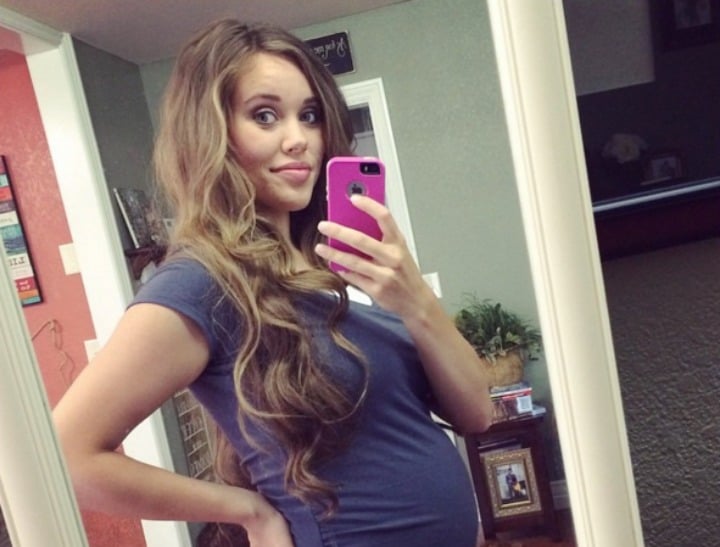 "There was quite a bit of blood…"
Reality star Jessa Duggar was rushed to hospital in an ambulance following the home birth of her first child on Thursday evening.
A recording of the emergency phone call made by her mother Michelle Duggar was obtained by The Daily Mail, where the matriarch can be heard softly explaining, "Mother is bleeding after birth. We need her to be checked out."
"There was quite a bit of blood when the placenta detached, but uterus is hard now," Michelle is heard telling the 911 operator, reassuring the woman that Jessa was still breathing and conscious. The mother of 19 could also be heard consoling her daughter that help was on its way, telling the 23-year-old, "We're massaging your uterus. Hang in there."
The three-minute phone recording is worrying to say the least, making the family's subsequent statements that both bub and mum are now doing well a huge relief.
Watch Jessa and husband Ben's pregnancy announcement below (post continues after video).
New parents Jessa and 20-year-old Ben took to their blog overnight to update fans on the arrival of their baby boy, including a series of photos showing the pair and loved ones cradling the newborn.
"Our sweet baby boy was born last night. He weighed 9 lbs and 11 ounces and is 21 1/4 inches long! He's precious and both he and Jessa are doing great."
"Stay tuned — we will share his name soon!"