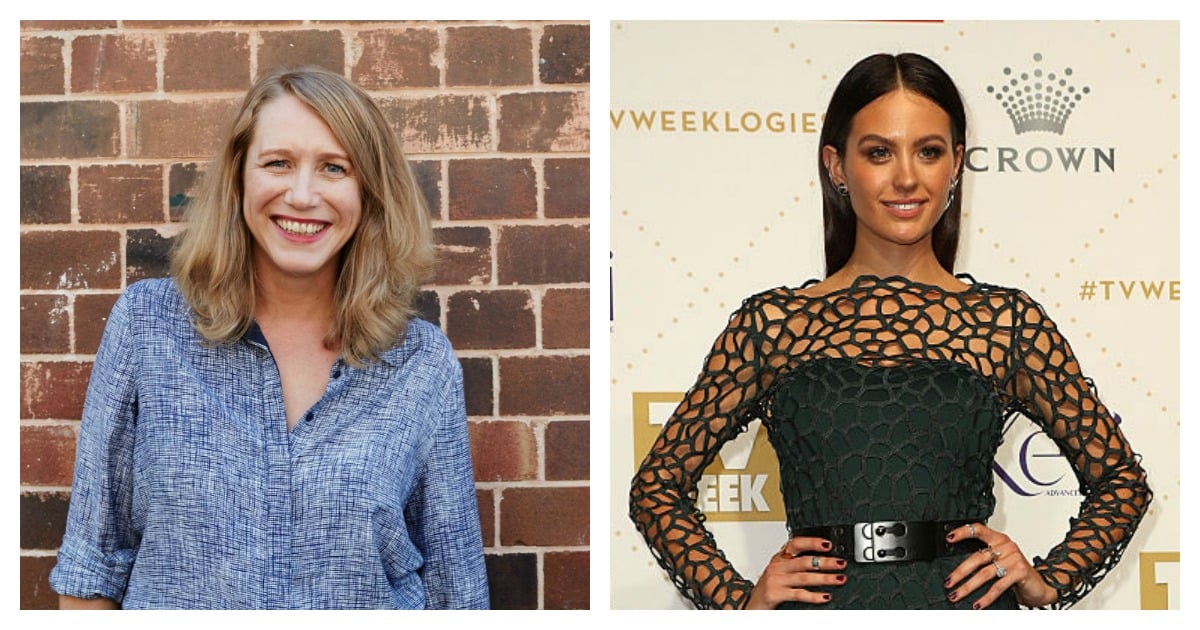 Step back, everyone. Deep breath. You see, women are disagreeing, in public. And it's going to get heated.
They're talking about which clothes, and how many clothes, are appropriate to wear to Australia's most prominent red carpet. And they don't agree.
It all began when Jesinta Campbell wore this on Sunday night: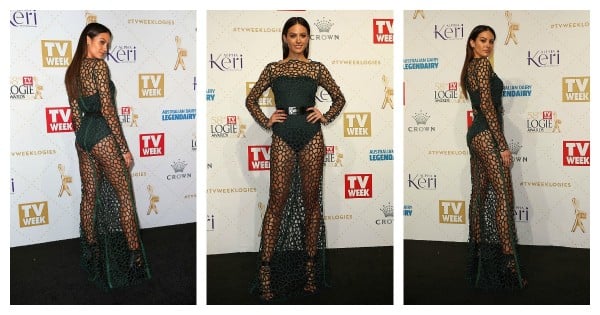 Then, radio presenter and writer Kate Langbroek commented on it.
Mia, Monz and Kate discuss Dress-Gate on the latest episode of Mamamia OutLoud
She took to Instagram, expressing disbelief that there was swimwear on the red carpet, and suggesting that Jesinta might be "desperate" for wearing this remarkable Camilla and Marc fishing net ensemble.
A treacherous act of sisterhood indeed.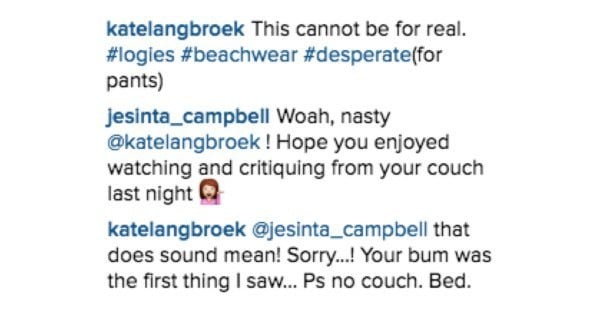 Before we wade any further into what followed, we need to make a couple of unarguable things very clear:
Jesinta Campbell is a remarkable young woman. She's a self-declared feminist, a hard-working TV presenter and model who uses her profile to promote truly worthwhile causes - indigenous disadvantage and at-risk youth, for starters. If she wants to go to The Logies in just a top hat and tights, she can do so. Personally, I would go down in flames defending her right to do just that.
And
What you wear on the Logies red carpet, in front of thousands of flashbulbs, camera phones and fashion commentators, is a deeply calculated decision, months in the planning. Jesinta Campbell, being a smart cookie, knew that her choice was not boring. She knew it was, as she says her own fiance called it - "a bit much". She knew it would get noticed.
So when Jesinta headed to Instagram to complain about Kate's comments, and to throw a little shade her way about being "on the couch" while she was twirling on the red rug, it's safe to assume that she also knew it wasn't going to be the end of it.
She was right. This website, Mamamia, wrote about it, defending Jesinta. Meshel Laurie, radio producer and friend of Mamamia's, returned fire, defending Kate. You can hear her doing it, here:
And so a "celebrity feud" was born.