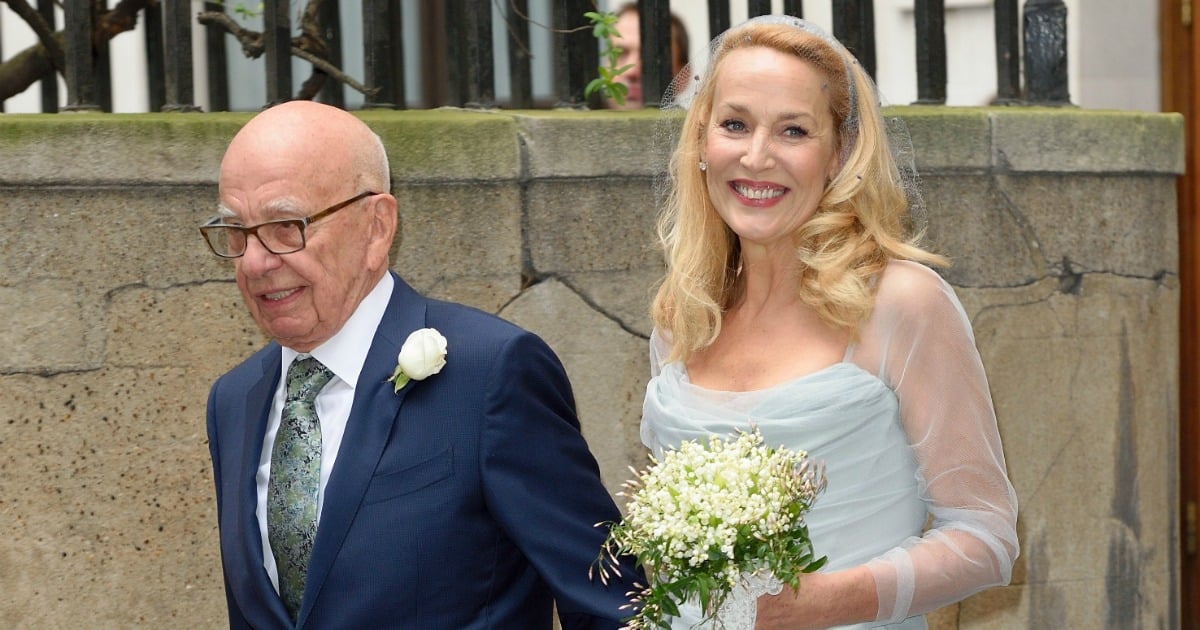 So Jerry Hall wore flats to her wedding to Rupert Murdoch (and to the party to celebrate the next day) and the reason is?
A) Flats are comfortable.
B) Flats were the best shoe for that outfit.
C) Jerry is taller than her new husband.
D) Jerry understands men.
When Hall, 59, married billionaire Murdoch, 84 (85 this Friday), the chatter was all about how fast the new celeb couple tied the knot (reports say this time last year they didn't even know each other), the guest list at the party, the new Murdochy/Hall/Jagger extended family tree, and Hall's feet.
The former supermodel and long term partner of Mick Jagger wore flats. Not the on-the-beach/everyone-wearing-white/lots-of-things-blowing-in-the-breeze relaxed sweet sandal, but the type a history teacher would wear to work.