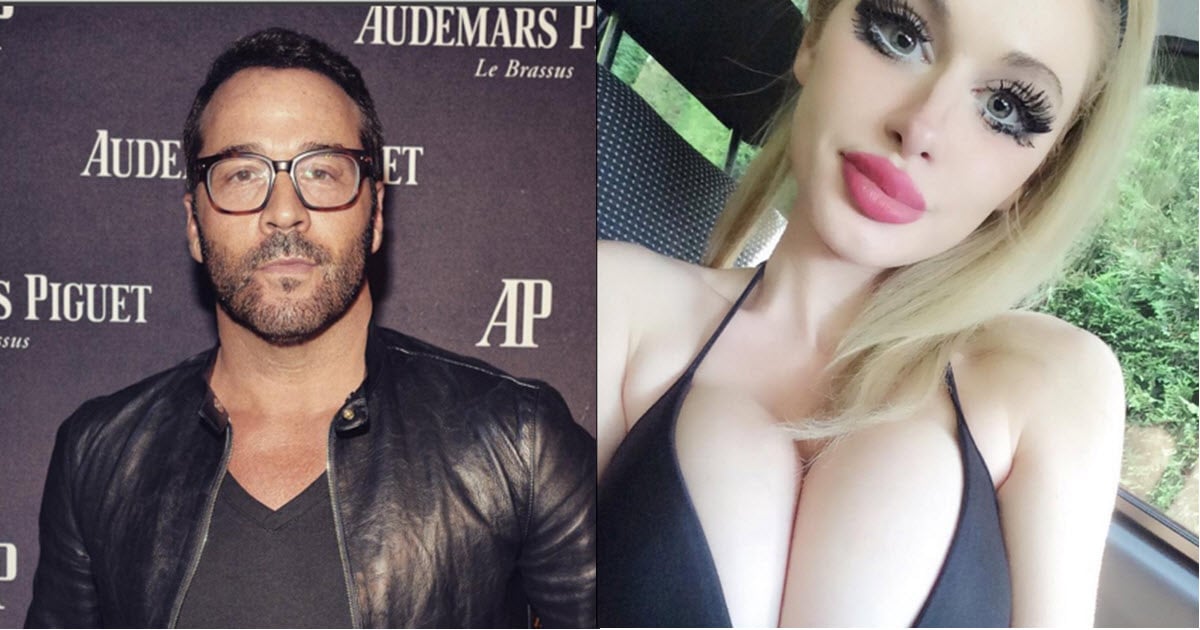 Actor Jeremy Piven, 50, best known as Ari Gold from Entourage, is embroiled in some kind of a lame dude fight with a guy who sells pocket squares for a living over this woman.
That's Kate Nardi, and she and Piven dated back in 2013. Kate is now seeing Justin Ross Lee, 32, a New York City socialite, self-professed travel expert, and purveyor of overpriced silk pocket squares actually called Pretentious Pocket. This is him, atop a New York City cab, with a martini.
Lee alleges Piven has been sending Nardi "creepy" messages, so he shared Piven's phone number with all 58,000 of his Instagram followers and asked them to bombard him with calls and texts.
"He keeps offering to fly her places, like, 'Do you want to come to London?' and he keeps asking her to dinner," Lee told Page Six.
NOT TO DINNER!!!!!!
Watch Jeremy Piven in all his Ari Gold-ness… Post continues after video.
"Before I met Kate, she dated Jeremy Piven. I was always a fan and totally fine with that, except lately the guy will not stop texting her, and has become really creepy. So I'd like to encourage your help. Please call/text Jeremy Piven yourself and ask him to leave Kate alone," he wrote in his Instagram post.
Lee told Page Six Piven recently sent Nardi a picture of his penis with the message, "In case you forgot", and asked her for a nude pic in return.
Well, that ain't cool. Also uncool?