Warning: this post deals with topics including rape and suicide which some readers may find triggering. 
At eight-years-old, Jennifer Schuett hated sleeping alone. As long as she could remember, she had hated the dark and slept in her mother's room as often as she was allowed.
On August 9, 1990, Jennifer slept in her own room so as not to disturb her mother, who had to work the next day. She read books in her bed before she fell asleep.
The next thing she remembers is being carried in the arms of a man she didn't know down a street.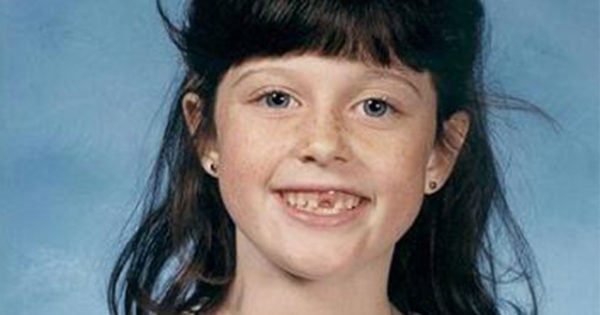 27 years later, Jennifer Schuett is telling the story of her miraculous survival after she was kidnapped and raped.
Speaking to CBS News program 48 Hours, Jennifer has revealed her lifelong journey to find the man who took her from her home that night.
The man who kidnapped Jennifer from her own bed in Texas was father-of-three Dennis Earl Bradford. He told Jennifer he was an undercover police officer, but she knew something was wrong.
"As a child, I wanted to believe him. But...the part of me that had just learned about strangers in school, the part of me that was scared of the dark...knew that there was something really wrong here," Jennifer told 48 Hours.
"I started to realise that I had actually been kidnapped. I was very afraid of what would happen next."